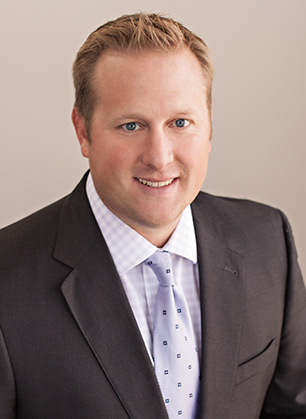 Jeff Jones
Vice President, Investments
jeff.jones@raymondjames.com
For more than a decade, Jeff has been helping clients manage their portfolios and has seen them through constantly changing – and sometimes difficult – markets. This experience has provided him with insight as to what it takes to help clients remain level-headed through times when emotions can improperly influence investment decisions. And it is why he places such a high importance on client education today.
By understanding the influences in Jeff's past, we can better understand his choice to pursue a career in the financial services industry. Like most kids, Jeff enjoyed trading baseball cards. But, with a father in the investment business, his interest soon shifted from buying baseball cards to buying the baseball card company's stock. With that kind of family history, Jeff's decision to join his father in the business at Smith Barney in 2004 came as no surprise. After his dad retired in 2006, Jeff formed a partnership with Tom Ford in 2007. They joined Raymond James in 2012.
Jeff's role in the firm is financial planning and investment management. He helps develop and implement the individual investment strategies on behalf of the firm's clientele and strives to ensure clients are invested appropriately for the amount of return they need to achieve their goals and at a level of risk they are comfortable with. Jeff is also involved with the firm's client-service model, which includes an emphasis on client communication and education.
Originally from Peoria, Jeff attended Eastern Illinois University, Charleston, Illinois, where he earned a bachelor of science degree. Today, he lives in Washington with his wife, Jennifer – who is the senior woman administrator and associate athletic director at Bradley University – and the couple's three children. Jeff also stays busy volunteering at his church and with Washington's tornado relief efforts. He is a board member on the Washington Recreation Association baseball committee and coaches a travel baseball team.