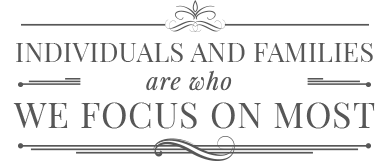 Affluent individuals, by the very nature of their success, will encounter complexities of wealth that must be dutifully addressed. Having a family puts even more dynamics into play. We are highly experienced at helping successful individuals and families have a comprehensive financial plan to balance the needs of today with the goals of the future.
We often find that family wealth is concentrated in a single stock, acquired through an inheritance or a successful business career. Another risk to wealth is the erosion of investment gains due to taxes. We believe our knowledge of tax-advantaged investments and the tax impact of individual transactions can help you keep more of what you earn.
Many individuals and families we serve also wish to leave a meaningful legacy. We can help you create a charitable giving plan that not only helps the organizations you're passionate about, but also has the potential to generate personal tax benefits and further your overall wealth management plan.
Our mission is to serve as your financial advisors for life, handling all matters related to managing and preserving your wealth – so you are free to focus on the things in life that matter most.