Our Partners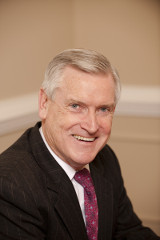 Brad Powell, CFP® Regional Marketing Director
Raymond James Insurance Group
Brad Powell is a Regional Marketing Director with the Raymond James Insurance Group, and has more than 25 years of experience in financial services. Brad spent more than 20 years as a sales and marketing executive with several major life insurance companies. He has been a CERTIFIED FINANCIAL PLANNER™ Professional for more than 20 years, as well as a Registered Principal. Most recently, Brad was Vice President of National Accounts with a large insurance brokerage general agency located in Atlanta, Georgia. In this capacity, he was responsible for point of sale assistance with financial advisors of three major broker/dealers. His expertise includes estate planning, retirement planning, business success strategies and legacy planning concepts. Using a consultative approach, he can also assist in incorporating life insurance, disability income and long-term care insurance into the overall financial plan.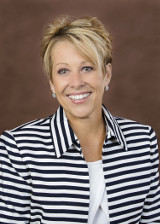 Jeanne E. Connolly, CFP® Trust Consultant
Raymond James Trust, N.A.
As MidSouth regional Trust Consultant, Jeanne provides advisors and clients with awareness, education and understanding of trust services offered by Raymond James Trust N.A. Jeanne has 28 years of experience in financial services inclusive of investments, insurance, planning and estate services. She has been active as a Rotarian, member of the North Suncoast Estate Planning Council, Morton Plant Mease Financial Services Council, Women in Philanthropy and Leadership Pasco, Florida. Jeanne studied at the University of South Florida and has trained with Cannon Financial Institute.
Raymond James & Associates, Inc., is affiliated with Raymond James Trust, N.A., and Raymond James Insurance Group.