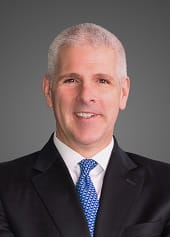 Larry Adam
Chief Investment Officer
Larry Adam joined Raymond James in 2018 as the chief investment officer for Private Client Group. He has been featured prominently on CNBC and Bloomberg and is frequently quoted in well-known publications such as the Wall Street Journal, Barron's and the International Herald Tribune.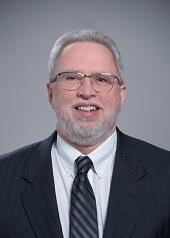 Scott J. Brown, Ph.D.
Chief Economist
In addition to his current role as Raymond James' Chief Economist, Dr. Brown serves on the Economic Advisory Committee of the American Bankers Association and is a member of the Bond Market Association's Economic Advisory Committee. He has also served as a member of the Governor's Council of Economic Advisors for the state of Florida.
Ed Mills
Washington Policy Analyst
Ed Mills has more than 15 years of Washington, D.C. experience and concentrates on the impact of Wall Street reform, housing finance policy and corporate taxation policy on the financial markets. His work has been featured extensively in media outlets including the Wall Street Journal, New York Times, Washington Post, American Banker, and CNBC.
@RaymondJames on Twitter
"Giving back to the communities in which we live and work" is a phrase that's always been a part of our mission. No… twitter.com/i/web/status/1…
Looking for expert insights on the markets? Need retirement planning strategies? A step-by-step guide to hosting a… twitter.com/i/web/status/1…
#Estate planning involves more than just creating a will. Here's a look at eight different documents you may need t… twitter.com/i/web/status/1…
Though trade friction has increased the chances of a downturn, CIO Larry Adam does not foresee the U.S. economy ent… twitter.com/i/web/status/1…
@CullanLuther Hi Cullan, we're sorry for the inconvenience. Our web associates are aware of the issue and are actively working on a fix.
RT @RJCareers: Last week, our corporate interns spent some time giving back: they helped prepare lunches, organize clothing, and clean camp…
Tune in to @CNBCClosingBell around 4:00 p.m. ET: Kevin Giddis will be on to discuss what he's watching in the fixed… twitter.com/i/web/status/1…
Your home is full of delightful memories, and you may decide you want to keep it within the family for generations… twitter.com/i/web/status/1…
Brushing your teeth twice a day. Exercising regularly. Reading each night. These all have something in common: they… twitter.com/i/web/status/1…