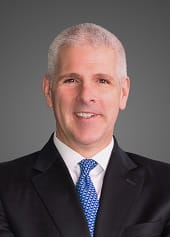 Larry Adam
Chief Investment Officer
Larry Adam joined Raymond James in 2018 as the chief investment officer for Private Client Group. He has been featured prominently on CNBC and Bloomberg and is frequently quoted in well-known publications such as the Wall Street Journal, Barron's and the International Herald Tribune.
Eugenio Alemán, Ph.D.
Chief Economist
Eugenio Alemán, Ph.D., joined Raymond James in 2022 as the Chief Economist for the Investment Strategy group. Before joining Raymond James, Eugenio served as chief economist at the U.S. Department of Energy's Energy Information Administration (EIA).
Ed Mills
Washington Policy Analyst
Ed Mills has more than 15 years of Washington, D.C. experience and concentrates on the impact of Wall Street reform, housing finance policy and corporate taxation policy on the financial markets. His work has been featured extensively in media outlets including the Wall Street Journal, New York Times, Washington Post, American Banker, and CNBC.