Wealth Management Support Team
Financial and Retirement Planning:
Chris Raulston, J.D., CPA, CFP®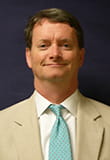 Chris supports our team by offering creative solutions to the multi-dimensional aspects of an affluent client's estate planning affairs. His specialties include tax, estate and charitable gift planning. He also has extensive experience with corporate executive stock compensation planning as well as closely-held business succession and liquidity event planning. Chris has thirty-one years' experience in the financial services industry with prior work experience at Arthur Andersen and Morgan Keegan. He received his Bachelor of Accountancy and his Master of Accountancy with an Emphasis in Taxation from the University of Mississippi Patterson School of Accountancy, attended the University of Denver School of Law/Graduate Tax Program and received his Juris Doctor from the University of Mississippi School of Law. Chris is also a CERTIFIED FINANCIAL PLANNER™ practitioner.
Institutional Investment Research and Due Diligence:
Thomas S. Thornton, CFA.
Tom has a B.S. in Finance from the University of Illinois and earned his Chartered Financial Analyst designation in 1998. Tom has over 20 years investment experience and is a member of both the CFA Institute and Investment Management Consultants Association.
Nick Lacy, CFA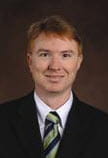 Nick has a B.S. in Finance and B.A. in Political Science from the University of South Florida and an M.B.A. from the University of Tampa. He earned his Chartered Financial Analyst charter in 2005 and is a member of the CFA Institute. Nick has over 14 years in the industry.
Trust Services:
Chris Fluehr, J.D., CFP®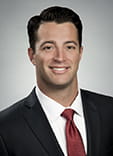 Chris partners with our team to offer Trust services in conjunction with Raymond James Trust N.A. He earned both his Juris Doctor and bachelor's degrees from Florida State University and is a CERTIFIED FINANCIAL PLANNER™. Chris joined Raymond James Trust in 2018 after spending three years as a financial advisor with Raymond James Financial Services in Fort Lauderdale, FL. Before coming to Raymond James, he advised high-net-worth clients on complex estate planning and real estate matters as an associate with a North Florida law firm.