Providing customized services
for discerning clients
Welcome to Waters Wealth Management
---
At various levels of wealth, some goals overshadow others. Preserving your capital, managing risk and taking care of your loved ones is foremost. Time is precious. Your personal and financial lives are closely entwined, and every decision you make has ripple effects.
The professionals at Waters Wealth Management are dedicated to the interests of our clients. We are here to offer professional guidance needed in mapping action plans designed so they may reach their financial goals. We focus on each client's complete financial picture, from accumulating and building wealth to planning for retirement and passing assets on to heirs.
Your Team
---
When Bill started in 1999, after considering several investment firms, he selected Raymond James & Associates to build his career. He knew that Raymond James would provide the highest level of support so that he could offer a premium level of products and services to his clients. As a result, Bill opened his practice in the Raymond James branch office in downtown St. Petersburg and continued to grow his practice in that office for the next eight years.
In 2008, Bill began looking for a more personalized office that could provide clients a warm, comfortable, and at-home feeling. And so came to be our current location for Waters Wealth Management of Raymond James. This is exactly what Bill envisioned when he purchased and renovated this building.
Our Partners
---
Certified Financial Planner Board of Standards Inc. owns the certification marks CFP®, CERTIFIED FINANCIAL PLANNER™,
and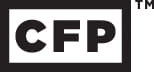 in the U.S., which it awards to individuals who successfully complete CFP Board's initial and ongoing certification requirements.
Investments & Wealth Institute™ (The Institute) is the owner of the certification marks "CIMA®," and "Certified Investment Management Analyst®." Use of CIMA®, and/or Certified Investment Management Analyst® signifies that the user has successfully completed The Institute's initial and ongoing credentialing requirements for investment management professionals.