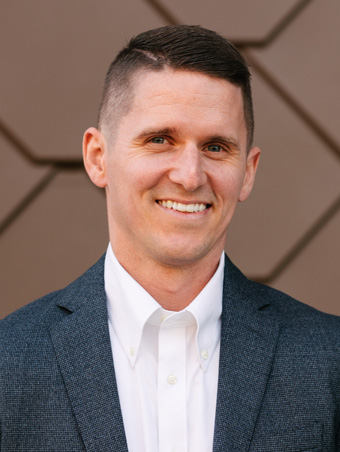 Jack
Hoelscher
Practice Business Manager, RJFS
Born and raised in Alton, Illinois, Jack started a successful 15-year career with John Deere after graduating college. At John Deere, he held several roles of increasing responsibility across various functions like finance, sales, analytics, marketing and business development. He is grateful for the experience he gained and relationships he built while there, but ultimately, Jack's dream has always been to help run a business. After living in four different states and traveling across North America for John Deere, Jack is excited to bring his broad experience back home to serve his local community.
Jack is now the practice business manager for the Alton office of Confluence Wealth Management. He helps us maintain the quality level of service we provide to our clients and ensures our business is running smoothly. Jack provides timely, accurate and meaningful answers to our clients' questions and makes sure their needs are always his greatest priority. With his ability to take large amounts of complex data and insights and condense them into a simple yet meaningful plan of action, Jack brings a different and fresh perspective to help our conversations with clients.
Jack also manages our marketing, advertising, payroll and accounting functions.
Jack earned a BA in finance from Tulane University, and also earned his MBA and MS in agricultural economics from Indiana University and Purdue University, respectively.
Jack and his wife, Kelli, are excited to be back in their hometown with their children, Ellis, Brennan and Leighton. In his free time, he enjoys playing soccer, cheering on the Blues and Cardinals, cooking and reading.