During his 25-year career in financial services, Mr. Descant – known to his friends and clients as Joey – has developed a deep-seated passion for helping people plan and prepare for the future. He brings this passion to his career as a CFP® professional, collaborating with clients to help define and pursue their goals and embark on a more fulfilling life's journey.
Joey's extensive background equips him well for this role. He spent over a decade as a Rapides Bank Trust Officer, managing trusts and pension plans as well as investments. He received his Certified Financial Planner™ certification in 1988 and his firm, then known as Descant Financial Advisors, became one of the first companies in the area to provide financial planning services. The firm remains seasoned and experienced financial planning and investment management firms in central Louisiana.
A native of Alexandria, Louisiana, Joey graduated from Louisiana Tech University with a bachelor's degree in finance and later pursued MBA studies at East Texas State University. He and his wife Mary, who is also his business partner, live in Alexandria. Their three children, Sarah, Jeremy and Ellis, are all currently in college and continue to pursue their individual passions.
Joey is an active member and officer in a wide range of civic and religious organizations including Kiwanis, youth soccer, his church parish and Serra Club. He has guided many of these organizations through his leadership skills as president. Joey conducts financial planning seminars for various groups within the community and has been featured in both local and national publications for his financial and investment expertise.
When not working with his clients or expanding his professional knowledge, Joey pursues his passion for the outdoors through camping, hiking, canoeing and other outdoor activities with his family. He and his family have backpacked and white-water rafted in numerous national parks throughout the country.
Raymond James is not affiliated with the above organizations and/or charitable causes.
Certified Financial Planner Board of Standards Inc. owns the certification marks CFP®, Certified Financial Planner™,
and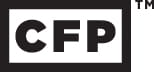 in the U.S., which it awards to individuals who successfully complete CFP Board's initial and ongoing certification requirements.