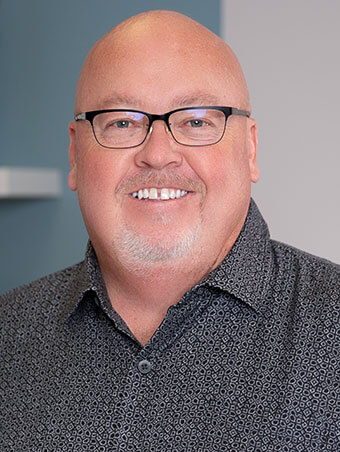 Mike Murray,
AAMS®
President, EPWM
Registered Principal, RJFS
Mike enjoys serving and helping people, and building relationships with them. "It is an honor and a privilege to serve my clients and working with them through our process and putting a plan in place to help them pursue their goals. I wake up every day energized to do just that," Mike said.
His consultative process enables him to gain insights and understanding into each client's world, then provide individualized financial guidance. Knowing that financial concepts can sometimes be complex, Mike makes sure to talk to clients in a straightforward and easy-to-understand manner. "I don't ever want to talk above them. Even my most savvy clients want it simple," Mike said.
Mike enjoys serving as an advocate on behalf of his clients as they seek financial advice and guidance throughout their lives. "There is nothing more rewarding than building relationships with clients that can span many, many years based on trust and experience together," said Mike.
Mike transitioned his practice, Elevate Private Wealth Management, to Raymond James in September 2020. On any given day, you will find him engaging in person and by phone with his clients and ensuring that the team has everything they need.
He has worked in the financial services industry for more than 20 years at firms including Wells Fargo Advisors and Edward Jones. After attending Atlantic Technical College, Mike received his Certification in Financial Planning from Florida State University, and Accredited Asset Management Specialist℠ designation from the College for Financial Planning.
Active in the community, Mike is a past president of the Rotary Club of Joliet and the Joliet Area Historical Museum. He is also a past Grand Knight of the Knights of Columbus. He has served on the boards of The Upper Room Crisis Hotline, The American Cancer Society, the Salvation Army, the Key West Navy League, the Will/Grundy Medical Clinic, and the Renaissance Learning Center (a charter school for autistic children). He is also co-founder of the Joliet Bourbon Club. In 2016, he and his wife, Nicole, were inducted into the St. Raymond Nonnatus Society for their years of service to the Cathedral of St. Raymond.
Mike and his wife, Nicole, live in Joliet, Illinois. They have a son, Michael, and a daughter, Ashley. "We are very active in the community and at our church. Traveling and dining out with family is one of our favorite pastimes," said Mike.
Raymond James is not affiliated with the above organizations and/or charitable causes.