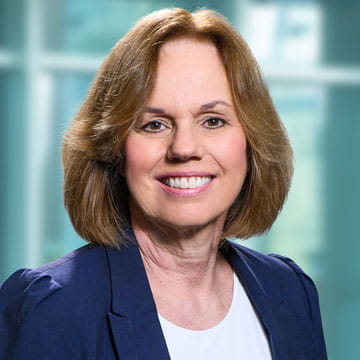 Doreen
Gest
Practice Business Coordinator
Doreen plays a key role in ensuring our office runs efficiently, and provides valuable support for our financial advisors and clients. Along with the team at Leeward Financial Group, Doreen joined Raymond James in 2023. Prior to that, she was a practice manager at Ameriprise. Today, as a practice business coordinator, Doreen spends the majority of her time handling complex transactions, lending and trading practices for the team.
When a challenge arises, Doreen is skilled at problem-solving. She's well-versed in navigating compliance practices, catching many potential issues before they can evolve into more complex problems. She's also responsible for overseeing how the team at Leeward Financial Group runs, by tracking business operations.
Doreen's experience as a practice business coordinator is backed by a Bachelor of Science in management from the University of Tennessee as well as an MBA in finance from Florida Atlantic University. She resides in Coconut Creek, Florida with her four children.
Lending Services provided by Raymond James Bank, member FDIC, affiliated with Raymond James Financial Services and Raymond James & Associates, Inc.