Financial guidance
for every milestone along the way
As your advocate and guide, we get to know the paths that led you to where you are today and where you see yourself in the future as part of our thoughtful and disciplined process. Through candid conversation, we get to know each other and discover whether there is a fit. Naturally, we'll talk about your finances and risk tolerance. But we also get to know what brings your life purpose, and the values you uphold. This supports the development of a clear picture of what's ahead.
From there, we analyze all the details and formulate a financial plan to help you develop confidence in where you are headed. We'll explain our strategies and recommendations in straightforward terms. Then with your approval, we'll put the plan into action, serving as your guide along the way to new milestones and horizons.
To put this in perspective, the following is an overview of our process: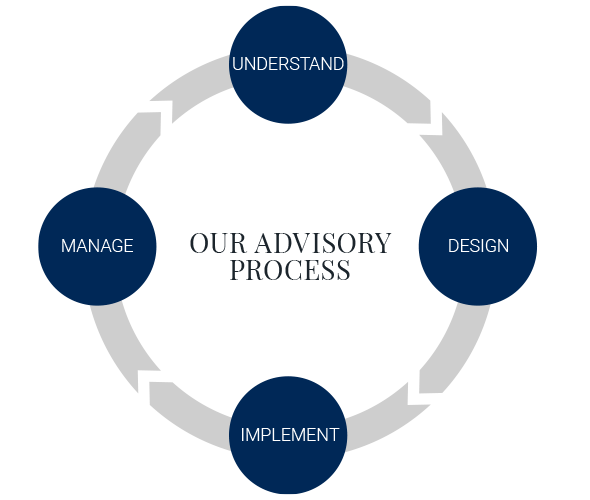 We'll build an understanding of where you are today and what you want to accomplish in the future.

We'll analyze what you've shared with us to design your plan, then present it to you and answer any questions you may have.

With your approval, we'll implement your plan, select the specific investments and handle all the paperwork.

We'll review the progress of your plan to make sure it stays on track, and suggest any changes where needed.