In financial services, as in any business, a reputation for quality service and integrity is earned by creating satisfied, knowledgeable clients. Mark has made it his life's work to help clients achieve their specific financial objectives by customizing appropriate investment, financial and retirement planning strategies. Among the families, retirees and business owners he serves, Mark has developed countless multigenerational individual relationships, devoting his time, expertise and industry knowledge to each and every client.
As a testament to his long-standing commitment to serving as a fiduciary for advisory relationships, Mark earned the Certified Financial Planner™ designation well over 25 years ago. The CFP® designation identifies those individuals who have met the experience and ethical requirements, have successfully completed financial planning coursework, and have passed the CFP® Certification Examination covering the following areas: financial planning, risk management, investments, tax planning and management, retirement and employee benefits, and estate planning.
Mark's years of experience in the industry have given him keen insight into the most effective ways to help clients meet and exceed their financial objectives. He has developed numerous comprehensive investment strategies over many years that he uses in helping clients seek quality risk-adjusted rates of return while remaining diligently focused on each client's specific goals and unique circumstances.
Mark established Loftus & Preusser Wealth Partners (formerly Loftus Group Wealth Partners), an independent practice at Raymond James Financial Services, in 2018. Prior to that, Mark spent 30 years in the industry as a financial advisor at Morgan Stanley, Smith Barney, Wachovia Securities, and Dean Witter Reynolds, receiving recognition for his outstanding business development and client service at each firm. As part of his commitment to serving clients, Mark completed a two-year senior account executive graduate program in finance at the University of Pennsylvania's prestigious Wharton School. Mark is also a graduate of Northern Illinois University with a bachelor's degree in organizational and corporate communications.
When away from the office, Mark is an avid Chicago sports fan who also enjoys cooking, concerts and the theater. He and his wife, Patty, support and volunteer their time to a variety of charities and organizations.
Certified Financial Planner Board of Standards Inc. owns the certification marks CFP®, Certified Financial Planner™,

and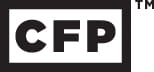 in the U.S., which it awards to individuals who successfully complete CFP Board's initial and ongoing certification requirements.