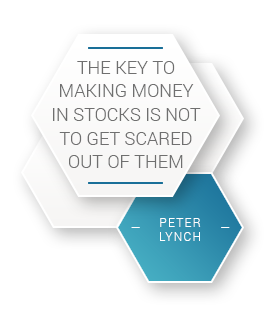 Services essential
to your financial life
Financial planning, investment management, retirement income planning and estate planning all play a vital role in your financial independence and well-being. Because of this, we focus our expertise on serving you in these areas – so you can continue enjoying the well-deserved lifestyle you've worked so hard to achieve.
Asset Allocation
Asset allocation is a long-term strategy designed to help investors achieve their financial goals without assuming undue risk. By allocating your assets to a diverse variety of sectors and investments, we attempt to increase the likelihood of generating a more consistent, positive return over the long term. Depending on your risk tolerance, the economic environment, your specific objectives and other factors, your portfolio may include domestic and global stocks, fixed income, real estate and alternative investments.
Asset allocation does not ensure a profit nor protect against loss.
Asset Management
Raymond James offers full-service asset management for clients who prefer to utilize the skills and expertise of professional money managers. A comprehensive process helps match your unique goals and risk tolerance with an asset allocation model that's right for you – from capital protection to asset growth designed to meet your long-term goals.
Estate Planning
Whether it's providing income for a spouse, educating children or grandchildren or leaving money to your favorite charity, proper estate planning can help ensure that your assets accumulated over your lifetime are preserved for the use you have intended. We can offer financial strategies designed to efficiently manage the transfer of wealth from one generation to the next, and mitigate related tax issues.
Financial Planning
There's much more to your life than simple transactions and returns. Similarly, there's more to financial planning than just a portfolio and a retirement strategy. You have many things to plan for now, soon and well into the future, so we look at financial planning through a wide lens, and we develop strategies designed to keep you comfortable in the present while helping you reach your near- and long-term goals. Our comprehensive financial planning services include:
Net-worth analysis
Cash flow planning
Strategic asset allocation
Retirement planning

Traditional IRAs
Roth IRAs
Qualified retirement plans
Company retirement plan rollovers

Education planning

Education savings accounts
529 college savings plans
Custodial accounts

Trust and estate planning
Insurance and annuities
Liquidity and cash flow strategies
Tax planning and liability management
Mutual Funds
Whether you are a new investor or an experienced one, investing in mutual funds may be an easy way to diversify your holdings. A growing segment of the investment market, mutual funds are professionally managed portfolios whose shares are sold to the public in much the same way that stocks are.
Retirement Planning
Because people are living longer today, the possibility of going 30 years without a paycheck takes careful planning and disciplined investing. We can help you with every phase of planning for your retirement. During your working years, we'll develop and manage a wealth accumulation plan based on your specific goals and objectives. As you approach retirement, we'll assist you with critical decisions regarding retirement plan options, Social Security and tax planning. Once you are retired, we will determine tax-efficient income and wealth transfer strategies designed to help you in retirement.
College Planning
If your goals include providing for the future of a child or grandchild, we can help you investigate your many options and develop an education funding strategy. We can help you provide for this opportunity with investment vehicles such as Coverdell education savings accounts, 529 college savings accounts and specialized trust vehicles.