Welcome and thank you for exploring the North Texas – Arkansas Complex of Raymond James; we think you'll like it here.
I moved to Raymond James after 23 years of working at large wirehouses to work at a firm that shares my values of integrity and independence, and that fosters a truly advisor-centric, client-first culture.
Our distinct culture is one of the many qualities that make Raymond James a different kind of financial services firm. One centered on creating meaningful relationships between each financial advisor and their management team. One that recognizes advisors as the rightful owners of their books of business and understands how important your clients are to you. Perhaps most importantly, one that makes people – not products – our top priority.
As a full-service wealth management firm, Raymond James can help drive your success and take your business to new heights through unmatched support and industry-leading resources, all while offering the freedom to run your practice your way.
Raymond James Marketing, our award-winning, in-house advertising agency, is just one of the countless resources Raymond James offers to help you grow your practice. This team of more than 150 creative professionals with specialized knowledge of financial marketing can help you develop a distinct brand that resonates with the clients and prospects you most want to reach. No matter your needs, our marketing experts can help you with everything from your logo and stationery to your social media plan, providing strategic, data-driven guidance you can trust.
With dedicated service teams across our firm and branches throughout Dallas-Fort Worth and Arkansas, Raymond James offers a world of opportunity to ambitious advisors who, like us, understand that our success relies on putting clients first every time.
I invite you to take a few minutes to look through this site and learn more about our branches, our culture and the opportunities available with our team, especially now that our complex is actively expanding into new markets within our territory.
Our entrepreneurial spirit has always made Raymond James different. If you're interested in entrepreneurship and getting the support you need to grow your practice, I encourage you to contact me in confidence to learn more about the unique opportunity available through us.
Each office within the North Texas and Arkansas complex reflects the character of the market it serves. I invite you to explore the individual pages to learn more. Then take the next step and give us an opportunity to give you a more personal introduction to our great firm.
Warmest regards,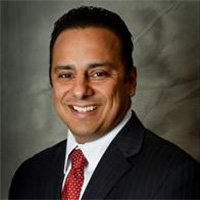 Jeremy Silvas
Managing Director, Complex Manager
D: 214.965.7680 | C: 972.948.4323
jeremy.silvas@raymondjames.com