Casey provides financial planning and investment management to business owners, corporate executives, and high-net-worth families. As a CERTIFIED FINANCIAL PLANNER™ professional, he holds one of the most respected financial planning credentials and the recognized standard of excellence in personal financial planning. Casey was named to the Forbes lists of America's Top Next-Gen Wealth Advisors in 2018 and Best-in-State Next-Gen Advisors in 2019.*
In addition, as a Certified Exit Planning Advisor®, Casey is able to assist his business owner clients in learning more about their exit options and helping them create a personal financial plan for life after business ownership.
Casey can explain even the most complex financial topics and wealth strategies in an easy-to-understand manner. He wants his clients to be able to view their financial life as a success, so they can spend their time with the people they care about and doing the things they enjoy.
He is an Accredited Estate Planner® and is a member of the Estate Planning Council of Northeast Florida. Casey has also earned the Wealth Management Specialist designation. Before joining Raymond James, Casey was a financial advisor with Morgan Stanley, Wachovia Securities and UBS Financial Services. He is a graduate of Florida State University, where he earned a Bachelor of Science in finance.
Active in the community, Casey is a member and past president of the Rotary Club of Riverside Jacksonville and a former mayoral-appointed member of the Jacksonville Human Rights Commission.
Originally from Schenectady, New York, Casey now lives in the Avondale area of Jacksonville, Florida, with his wife, Kristin, their son, Davis, and daughter, Hayden. During his free time, Casey enjoys golf, soccer and tennis.
Certified Financial Planner Board of Standards Inc. owns the certification marks CFP®, Certified Financial Planner™,
and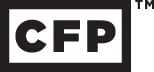 in the U.S., which it awards to individuals who successfully complete CFP Board's initial and ongoing certification requirements.
*Data provided by SHOOK™ Research, LLC, as of 3/31/2018. SHOOK Research considered advisors born in 1980 or later with a minimum of four years of relevant experience. Advisors have built their own practices and lead their teams; joined teams and are viewed as future leadership; or a combination of both. Ranking algorithm is based on qualitative measures derived from telephone and in-person interviews and surveys: service models, investing process, client retention, industry experience, review of compliance records, firm nominations, etc.; and quantitative criteria, such as assets under management and revenue generated for their firms. Investment performance is not a criteria because client objectives and risk tolerances vary, and advisors rarely have audited performance reports. Rankings are based on the opinions of SHOOK Research, LLC. Neither SHOOK nor Forbes receives compensation from the advisors or their firms in exchange for placement on a ranking. Raymond James is not affiliated with Forbes or SHOOK Research, LLC. This ranking is not indicative of an advisor's future performance, is not an endorsement, and may not be representative of an individual client's experience. For the 2018 America's Top Next-Generation Wealth Advisors, out of 5,832 advisors considered, 1,000 made the final list. For more information, see SHOOKresearch.com. For the 2019 Best In State Next-Gen Wealth Advisors, out of 6,389 advisors considered, 1,489 made the final list.