It takes a keen focus on planning and a vision for the future if your goal is to help clients not only accumulate wealth, but also preserve their capital for use in the future. And that's exactly what Paul offers each and every client he serves.
The foundation of Paul's expertise was established at St. Louis University, where he earned his Bachelor of Arts and his Master of Business Administration. He also spent one year of his undergraduate experience at London University where, at the same time, he worked as an intern at a brokerage house.
Before joining Raymond James in 2008, Paul served as investment vice president at UBS for 16 years and before that at Arthur Andersen and several other public accounting firms.
A lifelong resident of Cincinnati, Paul lives in Amelia with his children, Jarrod, Seth, Katia and Gemma. As a committed father, you'll find Paul busy coaching his kids and their teammates, as he's done for the last six years, in soccer and baseball.
Paul also realizes the importance of serving his community. So, for the last seven years, he has been a finance committee member at St. Bernadette church and is a former member of the finance committee for St. Xavier High School.
When it's time for athletic recreation, you'll find Paul on the court enjoying a strong game of tennis every week. He is a member at Eastern Hills Tennis Club and the Harper's Point Racquet Club.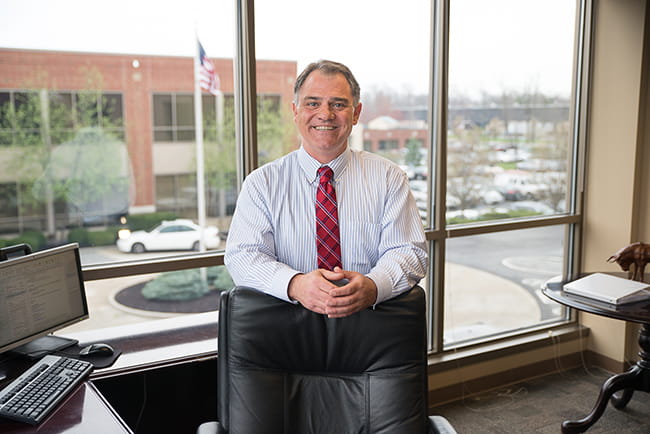 Raymond James is not affiliated with the above organizations and/or charitable causes.
Raymond James does not provide tax or accounting services.