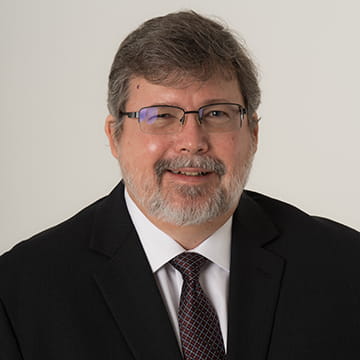 Jerry
Thorn
Investment Portfolio Associate
Jerry draws from his 30-plus years in financial services – including his prior experience as a financial advisor – to provide thoughtful client support and deeply personalized portfolio reviews. His mission is to oversee his clients' financial lives through a nuanced understanding of their wants and needs, enabling them to spend more time doing the things they're truly passionate about – from traveling and pursuing new hobbies to spending more time with friends and family.
Jerry began his financial career in 1990 with the client accounts team at the Raymond James headquarters. After holding the roles of customer accounts clerk, sales assistant and administrative manager within Raymond James and the Corporate Securities Group, Jerry joined the firm's financial advisor training program in 1996. He went on to work as a service associate at Morgan Stanley; a financial advisor at Messing Puleo Associates; and as a service associate and advisor at Janney Montgomery Scott and at Ameriprise Financial. Eventually, however, Jerry found there's no place like home and rejoined Raymond James in 2021.
A graduate of Ursinus College, which is regularly ranked in the top tier of national liberal arts colleges by U.S. News & World Report, Jerry holds a Bachelor of Arts in economics and business administration along with a minor in biology.
Born in the Bronx, Jerry grew up in New Jersey and has resided in Florida since 1990. He met his wife, Francesca, the same year he joined the financial industry while Francesca worked as a wire operator for a Raymond James branch. The happy couple has one child named Christian. When he's not spending time with his beautiful family, Jerry can be found cooking up creative dishes or connecting with his community through the Boca Raton Lions Club, Boca Delray Masonic Lodge and Lake Worth Scottish Rite.
Raymond James is not affiliated with the above organizations and/or charitable causes.