Why Briggs Wealth Management?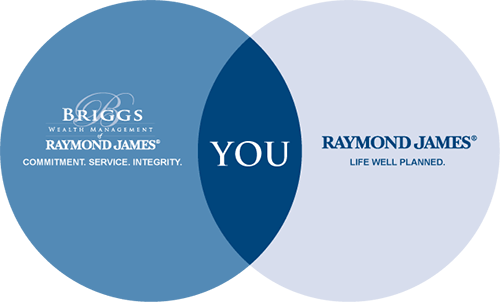 Briggs Wealth Management serves affluent families, business owners, and executives using a highly consultative and independent approach.
Our entire team stands behind our guiding principles:
We are committed to placing your needs first.
We deliver exceptional client service by exceeding expectations.
We provide all of our services and advice with unwavering integrity.
We understand the layers of complexity that accompanies your success. We also recognize that your life is constantly changing, and therefore timely adjustments and consistent oversight are essential for your wealth management plan to succeed.
Our Advisory Process brings the art and the science together. By understanding your family, interests, passions and goals, (the art) we are able to create your customized wealth management plan using existing resources and tools (the science.)
LIFE WELL PLANNED.