---
A GREAT 401(K) ATTRACTS
the best employees – and keeps them
Did you know that American workers are 12 times more likely to save for their future if offered a plan through their employer? Yet, only ½ of small employers offer a plan.1
Thanks to tax credits from recent legislation and certain state mandates, now is a great time to add this impactful benefit.
A 401(k) plan is an incredibly powerful and effective investment tool for helping to build savings. Increasingly, it is the avenue employees are using to save for their future whatever their individual objectives may be – even if retirement is not their primary goal.
If you are like many small business owners, you may be thinking that it is just too costly and time consuming to offer a plan.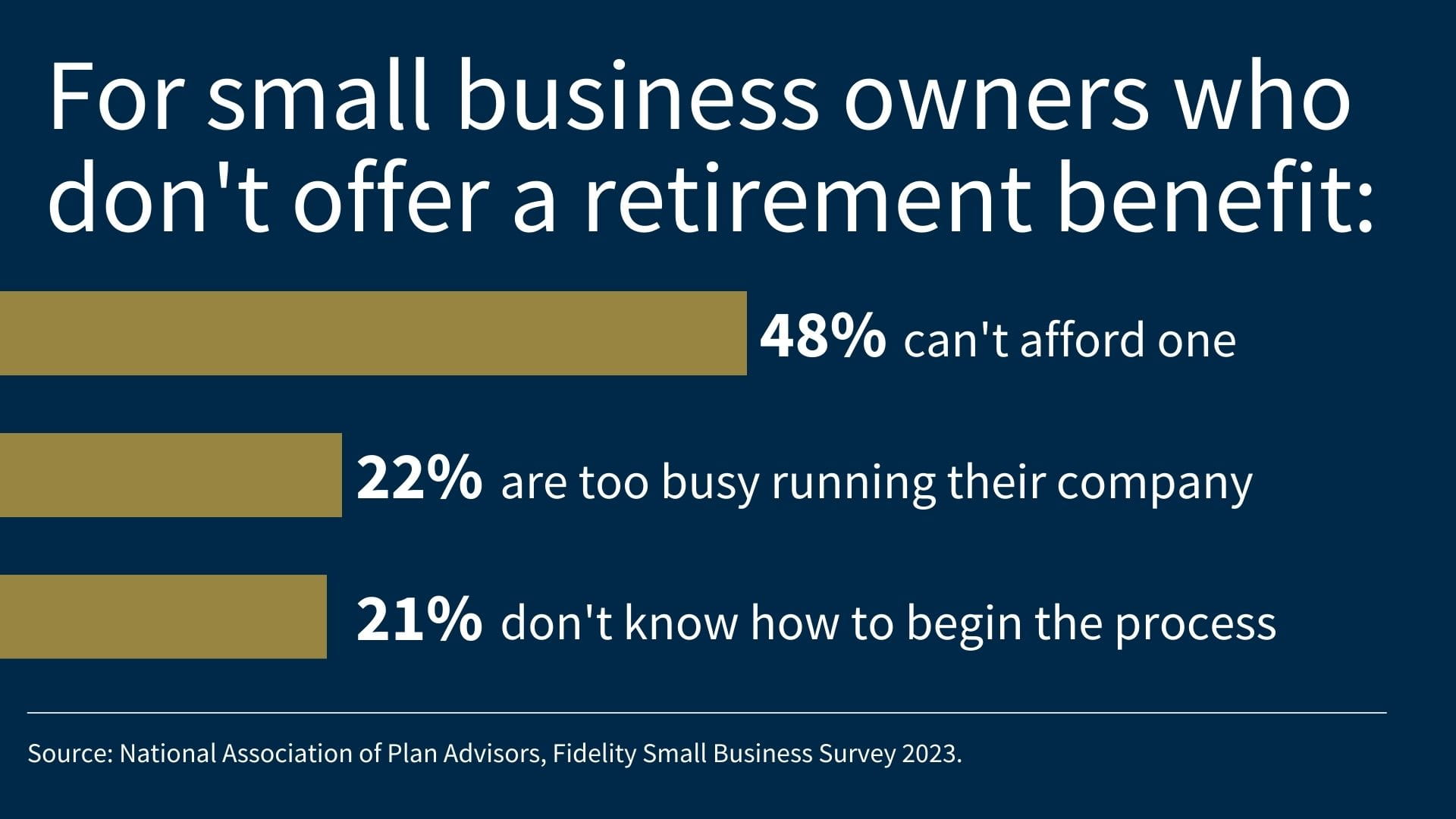 Good news – we can help! SHRM 401(k) Solutions by Raymond James makes it possible for companies of any size to provide a high-quality, competitively priced retirement plan benefit that helps employees make meaningful progress toward their financial goals.
The first step is to build a team that works together to pull your organization in the right direction. In its role as plan advisor, Raymond James will help you determine the right plan structure and partners to offer your employees a confident financial future.
Explore your options with SHRM 401(k) Solutions by Raymond James.
1 NAPA, April 2022