Tim is honored to have been recognized as one of Forbes/ Shook Best in State Wealth Advisors in 2021.
A wealth advisor for over 20 years, Tim guides our team in helping clients pursue their financial goals by providing prudent advice on investment management, retirement distribution strategies and a diverse range of key areas, including: life and health insurance, tax planning, estate planning, educational savings and financial aid, and intergenerational wealth transfer.
Tim is dedicated to guiding his clients in helping to build a solid foundation of financial independence for their families through education, communication and service that exceeds expectations. As a second-generation financial advisor, he carries on the legacy of his father. Tim works with clients in more than 22 states.
In 2007, Tim attended Wharton Business School at University of Pennsylvania to study retirement distribution strategies and advanced concepts. Committed to his ongoing education, Tim became a CERTIFIED FINANCIAL PLANNER™ professional in 2010, and he also holds the Chartered Financial Consultant® (ChFC®) designation, which focuses on estate planning and wealth transfer strategies. Tim has been named a member of the Raymond James Executive Council for ten consecutive years*, and was also named a Level II Investment Management Consultant (IIMC) by the firm for his consultative and sophisticated approach to managing and growing his practice.
Tim lives in Wheaton, IL with his family and attends church in Batavia, IL. He volunteers for several local charities and is dedicated to the strengthening of the community.
Certified Financial Planner Board of Standards Inc. owns the certification marks CFP®, Certified Financial Planner™,
and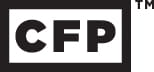 in the U.S., which it awards to individuals who successfully complete CFP Board's initial and ongoing certification requirements.
Investment advisory services are offered through Raymond James Financial Services Advisors, Inc. Foundation Wealth Strategies is not a registered broker/dealer and is independent of Raymond James Financial Services. Securities offered through Raymond James Financial Services, Inc., member FINRA/SIPC.
The Investment Management Consultant title is awarded to those who complete the Raymond James Institute of Investment Management Consultant program.
*Membership is based on prior fiscal year production. Re-qualification is required annually. The ranking may not be representative of any one client's experience, is not an endorsement, and is not indicative of an advisor's future performance. No fee is paid in exchange for this award/rating.
The Forbes ranking of Best-In-State Wealth Advisors, developed by SHOOK Research, is based on an algorithm of qualitative criteria, mostly gained through telephone and in-person due diligence interviews, and quantitative data. Those advisors that are considered have a minimum of seven years of experience, and the algorithm weights factors like revenue trends, assets under management, compliance records, industry experience and those that encompass best practices in their practices and approach to working with clients. Portfolio performance is not a criteria due to varying client objectives and lack of audited data. Out of approximately 32,725 nominations, more than 5,000 advisors received the award. This ranking is not indicative of an advisor's future performance, is not an endorsement, and may not be representative of individual clients' experience. Neither Raymond
James nor any of its Financial Advisors or RIA firms pay a fee in exchange for this award/rating. Raymond James is not affiliated with Forbes or Shook Research, LLC. Please visit https://www.forbes.com/best-in-state-wealth-advisors for more info.