Insight into those
we serve
We believe our clients deserve exemplary service, and we are committed to delivering it. We pride ourselves on offering the extensive capabilities required to develop tailored financial solutions, with the intimate attention of a boutique firm.
With your long-term objectives in mind, we prudently monitor and tactically adjust your portfolios as needed, in an effort to consistently add value, preserve capital and align with your objectives. We seek to propel your mission forward, providing critical support and innovative solutions so that you can stay on top of the finer details and see the bigger picture.
---
Foundation Wealth Strategies taught me to look to the future and plan for the lifestyle desired, to understand that the line on the graph goes up and down, but the goal is for it to go up over time. Be patient and trust the experts.
VALUED FOUNDATION WEALTH STRATEGIES CLIENT
What you need
matters most
You are not afraid to be true to yourself, and neither are we. Our approach to financial planning is personalized and tailored to your needs.
How can you strive to preserve and manage your hard-earned wealth? How will your retirement unfold? How will you set up the financial future of your family? Questions like these and more have likely crossed your mind in thinking about your finances. Through our experience and expertise, we can help you find the answers to these questions and define a path toward your financial goals that is right for you.
Our services are comprehensive and cover all phases of life, from planning your children's education to owning a business or planning for retirement; whatever the milestone may be, we are here to serve you.
With you at every stage of your financial journey
We have expertise in family wealth transfer and working with young families to collaborate on a structured financial planning process. Following the different phases of life, we also assist retirees and pre-retirees with investable assets of $500,000+, ensuring that your retirement is well planned out and financially accounted for. Some of our other valued clients include business owners and entrepreneurs, executives, and professionals who we assist in complex tax planning and corporate retirement plans amongst other financial planning services.
Educate. Empower. Enjoy.
We take an education-centric approach to financial advising because we seek to empower our clients with the keys to achieving the financial future of their dreams. We seek to provide a deeper understanding of your finances and always ensure the services we deliver are in line with your expectations and serve your needs. Our ultimate goal is to simply help you get the most out of the hard-earned fruits of your labor so that you can improve the quality of your life.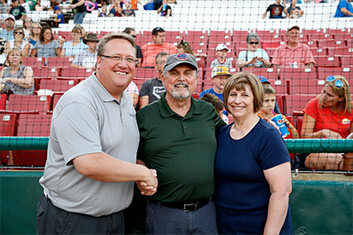 Our client-centric culture
Once you are a part of the Foundation Wealth Strategies family, we make sure you feel taken care of. From annual in-person events to online educational webinars to ongoing review meetings, we connect with our clients on a meaningful level.