Our Credentials
and the capabilities they present
In today's dynamic world of changing economies, markets, regulations and tax laws, our team is committed to staying on top of the issues needed to make sound financial decisions on our clients' behalf. Ongoing financial education is required to maintain the credentials of our practice and help us as we seek the best ways to serve you as a client.
Certified Financial Planner™ professional
The CFP® certification is one of the most respected financial planning credentials among consumers and the recognized standard of excellence in personal financial planning. CFP professionals complete a rigorous and comprehensive program, which covers the financial planning process, tax planning, employee benefits and retirement planning, estate planning, investment management and insurance. They help their clients work toward their financial goals by guiding them through the six-step investment planning process set forth by the Certified Financial Planner Board of Standards. Certified Financial Planner™ practitioners must also adhere to the CFP Board's code of ethics for integrity, objectivity, competence, fairness, confidentiality, professionalism and diligence.
Certified Investment Management Analyst®
CIMA® professionals provide objective investment advice and guidance to both individuals and institutions. CIMA professionals apply state-of-the-art investment theory and integrate a complex body of investment knowledge systematically and ethically to assist clients in making prudent investment decisions.
The CIMA® certification identifies individuals who have met extensive experience and ethical requirements and successfully completed advanced investment management consulting coursework provided through The Wharton School, University of Pennsylvania and The University of Chicago Booth School of Business.
Additionally, those who earn the certification must agree to meet ongoing continuing education requirements, and adhere to IMCA's Code of Professional Responsibility, and Standards of Practice.
Chartered Retirement Planning Counselor
A Chartered Retirement Planning Counselor has in-depth knowledge of the needs individual face both before and after retirement, and engages in retirement planning for a variety of important issues, such as sources of retirement income, employer-sponsored retirement plans, tax planning, retirement cash flow, asset management, estate planning and more.
Chartered Financial Consultant®
Professionals who've attained the Chartered Financial Consultant® certification have completed the most extensive educational program required for any financial services credential. Each ChFC® has taken nine or more college-level courses on all aspects of financial planning from The American College, a nonprofit educator with the highest level of academic accreditation. They must also complete a minimum of 30 hours of continuing education every two years, adhere to strict ethical standards and meet extensive experience requirements to ensure that you get the professional financial advice you need.
Chartered Life Underwriter®
The CLU® is widely considered to be the most respected insurance designation in the industry. This designation was created in 1927 by the American College in Bryn Mawr, Pennsylvania, and has traditionally been pursued by agents who wish to specialize in life insurance for business or estate-planning purposes.
The current course curriculum for the CLU® includes five required courses plus three elective courses. The required courses include the following:
Fundamentals of Insurance Planning
Life Insurance Law
Individual Life Insurance
Fundamentals of Estate Planning
Planning for Business Owners and Professionals
Certified Financial Planner Board of Standards Inc. owns the certification marks CFP®, Certified Financial Planner™,

and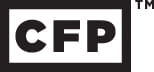 in the U.S., which it awards to individuals who successfully complete CFP Board's initial and ongoing certification requirements.
Investments & Wealth Institute™ (The Institute) is the owner of the certification marks "CIMA" and "Certified Investment Management Analyst." Use of CIMA and/or Certified Investment Management Analyst signifies that the user has successfully completed The Institute's initial and ongoing credentialing requirements for investment management professionals.