A Disciplined Process for
Creating Customized Plans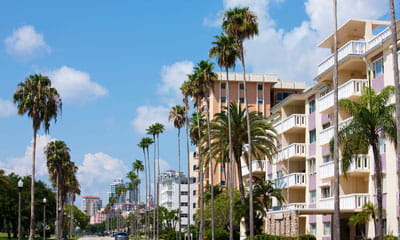 The professionals at Tampa Bay Financial Planning follow a disciplined, four-step process to financial planning that is grounded in the extensive experience of our team. Our approach is thorough, flexible and customized to meet the specific individual needs of our clients.
Discovery. We discuss key financial planning issues and address any immediate concerns. We ask you to complete a detailed investment policy questionnaire to help us understand your specific financial objectives and how we can best work together to achieve them. We also gather relevant financial documents to assemble a comprehensive picture of your current financial situation.
Analysis. We undertake a thorough review of your finances, analyzing your asset/liability profile and evaluating how well your current investment strategy fits with your personal goals. We then prepare a comprehensive financial plan customized to reflect your specific objectives, time horizon and tolerance for risk.
Implementation. We discuss everything with you in detail, encouraging your comments and addressing any concerns you might have. When we have obtained your approval on how to proceed, we implement your plan.
Ongoing Review. We meet with you on an ongoing basis to discuss how your plan is progressing in terms of meeting your specific goals and whether any mid-course adjustments are in order.