Bring clarity
to an uncertain time
Before and during the divorce process, we can help you navigate important financial issues such as dividing assets and managing taxes. We can also provide support to your attorney or mediator to facilitate the gathering of important financial information. There are many ways we can help.
Analysis of your comprehensive financial situation and future needs
We'll do a thorough financial analysis that encompasses assets and debt, tax returns, settlement options, alimony, needs and ability, marital versus non-marital assets, property values, pension values, annuities and life insurance policies.
Preparation of necessary financial documentation and paperwork
We'll provide a financial affidavit containing all of your financial information, needs analysis, equitable distribution analysis, alimony projections, child support calculations, pension evaluation and division, insurance quotes and a post-divorce financial plan.
Continuing advice for your immediate and long-term financial needs
We understand that you may be managing your financial affairs on your own for the first time. We'll be with you even after your divorce is finalized to provide financial education and ongoing wealth management; transfer, retitling and distribution of your accounts post-divorce; an income-generation framework; implementation of your financial plan; and other important matters such as college savings plans and Social Security maximization strategies.
Working with a Certified Divorce Financial Analyst®
Jennifer is our team's Certified Divorce Financial Analyst®. She approaches delicate conversations from the standpoint of being a friend, showing great empathy for their situation and helping them take each step forward.
By working with her, you can be confident knowing you have an advisor who understands the financial complexities you will experience during a divorce and will empower you to make educated decisions throughout the process which, in turn, can help save you time and money down the road.
Jennifer serves as a neutral party to help determine the short-term and long-term financial impact of a proposed divorce settlement. She is well-trained to evaluate the tax implications of dividing marital property and the financial ramifications of various settlement options, taking into consideration pensions and child and spousal support payments.
We're dedicated to keeping you on an even keel
Life takes many turns, both expected and unexpected, but you don't have to face them alone. We're here to help you through them all – not only by applying our deep financial experience, but by building a trusted personal relationship to help guide and counsel you in making sound financial decisions. Our goal is to keep you on an even keel throughout life's inevitable ebb and flow.
We can help:
Determine personal vs. marital property
Determine how to value and divide property
Provide future value of retirement assets and pensions
Calculate appropriate spousal and child support
Establish a split of the marital home
Examine tax implications and strategies
Explore financial issues affecting divorce
Certified Divorce Financial Analyst® and CDFA® are trademarks of the Institute for Divorce Financial Analysts™ in the U.S. and/or other countries. The designation of Certified Divorce Financial Analysts™ is awarded by The Institute for Divorce Financial Analysts (IDFA) to individuals who successfully complete the training and test requirements set by IDFA. IDFA is the premier national organization dedicated to the certification, education and promotion of the use of financial professionals in the divorce arena. CDFAs are not attorneys and cannot give out legal advice.
Certified Financial Planner Board of Standards Inc. owns the certification marks CFP®, Certified Financial Planner™,

and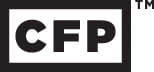 in the U.S., which it awards to individuals who successfully complete CFP Board's initial and ongoing certification requirements.