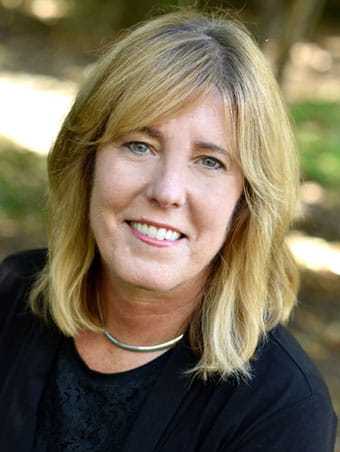 Susan Crist
Senior Registered Client Service Associate
Multitasking. It's what Susan Crist does best – and it's just one of the reasons why clients can count on the Page Group to help them navigate their financial lives.
No Such Thing as a "Typical" Day
I'm busy from the minute I walk into the office until when I go home. You just never know what the day will bring. You'll find me doing everything from handling multiple phone calls to filling requests to make deposits or withdrawals from investment accounts. I really like working with clients. It's awesome to help them and make sure they have everything they need.
Growing up, Susan dreamed of being a teacher. In some ways, that's a big part of what she does today: using her naturally nurturing side to assist others.
Best Part of Her Job
I love helping a client figure out something they couldn't figure out on their own. Even little things, like how to get online so they can see their accounts. With the rise of identity theft, I will often talk with clients about how to protect themselves, whether it's not engaging with unsolicited phone callers, or never putting confidential financial information in emails. Someone recently said I was like "a one-person cybersecurity team," but I just want to assist people in any way I can.
One of Susan's favorite hobbies is gardening, which – like investing – requires time and patience.
The Green Scene
I spend three to five hours a week gardening. Its fun, watching the progress of the garden as it changes. (I just have a hard time throwing plants out. I feel bad for them, you know? They were trying. They gave it all they've got and you're throwing them in the trash? I can't do it.) My father is completely into it. He starts the seedlings himself, then calls me to say, "I've got the plants for you." The difference is, he's very meticulous with his garden and mine's kind of haphazard. I let things do what they naturally want to do.
When Susan's not working, she enjoys spending time with friends and family, especially her grandchildren.
"Grand" Adventures
My grandkids live close by, so fortunately, I can see them anytime I want. It's hard to put into words how cool it is to be a grandmother. Spoiling them would be the main thing! It's so different than when it's your own child and you're concerned about this or that. With grandkids, it's just all the "feel-good" stuff. Getting down on the floor, reading stories, playing with puzzles or Play-Doh.
Favorite Movie
Moonstruck. Why? I mean, c'mon. Cher! I also like that it's a story about a family. Whenever it comes on TV, I'll stop whatever I'm doing to watch it.
Guilty Pleasure
The Real Housewives series on Bravo. Any of them, doesn't matter. It's great escapism after a busy day.
Vacation Destinations
Punta Cana in the Dominican Republic. The water is this insanely beautiful shade of blue and purple. I also make frequent trips to the Jersey shore to fish for stripers. I grew up doing it. A day spent fishing, whether you catch something or not, it doesn't matter. It's so relaxing, almost like meditation.
Background
Susan joined the Page Group in July 2016 after 19 years of experience in the financial industry as a Registered Sales Associate. She's the mother of two grown children – a son and daughter – and the grandmother of three. She makes her home in Oreland, PA, where she can be found in her garden, rain or shine, pulling weeds (and not throwing out plants).