Giving Back
Every Bit of Kindness Makes a Difference
The Page Group of Raymond James believes in the importance of giving. As individuals and as a team, we are proud to advocate our chosen charitable organizations that help those in need as well as sponsor events that foster our local community and schools. Visit us on Facebook to share what worthy causes motivate you.
---
"Be kind whenever possible. It is always possible."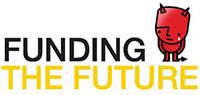 This fall, we are thrilled to be sponsoring educational performances at local high schools featuring the band GOODING. The driving purpose and overall mission of "Funding the Future" is to educate students across the country on the importance of smart financial decisions, through a multimedia presentation including music, video and an inspirational message shared by a musical celebrity. Funding the Future emphasizes the importance of financial literacy at a young age. After the concert, the lead singer launches into a presentation that teaches students the value of money, dangers of credit card debt, and exposes the myth of rock stars, athletes, and actors who tend to oversell and hype the image of (false) overnight success.
The band has toured across the USA and Canada, and we are very excited to bring them to Philadelphia. To preview a video of the concert and presentation, visit http://fundingthefuturelive.org/.

The Jenkintown Community Alliance is focused on promoting Jenkintown and the Old York Road Corridor's strengths and opportunities as a place to live, work and shop. The Page Group proudly sponsors the annual Jenkintown Sunset 5k Run.

Committed to finding a cure for paralysis resulting from spinal cord injury, the Buoniconti Fund was established to research innovative approaches to the challenges of brain and spinal cord injury. Our branch manager, Dan Jones, is the Philadelphia region's founding board member.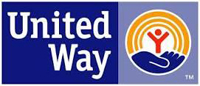 The United Way envisions a world where all individuals and families achieve their human potential through education, income stability and healthy lives by empowering community change.
The Penn State IFC/Panhellenic Dance Marathon is the largest, student –run philanthropy in the world. Known as THON, it is a year-long fundraising and awareness campaign for the fight against pediatric cancer. Thon provides emotional and financial support to the children, families, researchers and staff of the Four Diamonds Fund.

InvestWrite is a national finance writing competition, produced by The Stock Market Game program (part of SIFMA Foundation), that adds a critical thinking component to help reinforce concepts learned in the classroom. Students of all grade levels write essays, and we are part of the judging team.
The mission of St. Jude Children's Research Hospital is to advance cures, and means of prevention, for pediatric catastrophic diseases through research and treatment. Consistent with the vision of the founder, no child is denied treatment based on race, religion or a family's ability to pay.

Habitat for Humanity believes that every man, woman and child should have a decent, safe and affordable place to live. We build and repair houses all over the world using volunteer labor and donations. Our partner families purchase these houses through no-profit, no-interest mortgage loans or innovative financing methods.

Member of University of Delaware Alumni Association.



Member of Muhlenberg Alumni Association.



The American Red Cross provides disaster relief, both domestically and internationally by mobilizing the power of volunteers and the generosity of donors.
All trademarks, trade names, or logos mentioned or used on this site are the property of their respective owners. Every effort has been made to properly capitalize, punctuate, identify and attribute trademarks and trade names to their respective owners, including the use of ® and ™ (TM) wherever possible and practical The charities appearing on this site do not sponsor, authorize, or endorse The Page Group or Raymond James.
Links are being provided for information purposes only. Raymond James is not affiliated with and does not endorse, authorize or sponsor any of the listed websites or their respective sponsors. Raymond James is not responsible for the content of any website or the collection or use of information regarding any website's users and/or members.