QUALIFIED CONSULTANTS

for your company retirement plan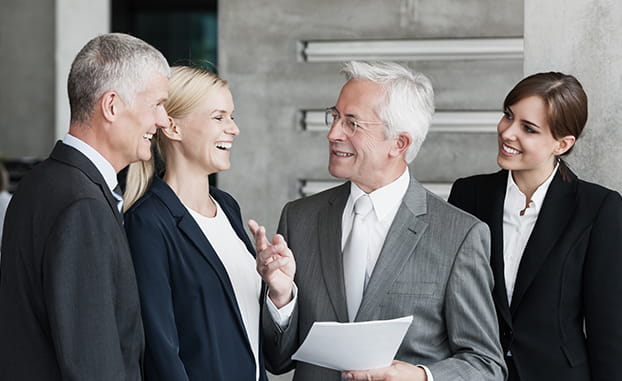 A well-constructed corporate retirement plan is an ideal way for businesses to attract and retain quality employees, as well as help owners plan and save for their own futures.
It is important to consult with advisors who have worked with more than just one or two plans.
To emphasize our experience and specialization with corporate retirement plans, we have established a separate practice, Insight Retirement Plan Consultants of Raymond James.
Here, you will find a team that has experience working with dozens of different company retirement plans. We have been serving plan sponsors for many years, and have an in-depth understanding of their objectives, needs and concerns.
Plan sponsors also have a fiduciary responsibility, so it's essential that they work with an experienced team that can offer seasoned guidance with this critical matter. We take the fiduciary responsibility of plan sponsors seriously, and work diligently to help them mitigate risks in their plans and meet their legal obligations to their employees.
Visit our sister practice site: INSIGHT RETIREMENT PLAN CONSULTANTS OF RAYMOND JAMES
---
"Set a goal that commands your thoughts, liberates your energy and inspires your hopes."