THE DIFFERENCE

is in the details

We know that finding just the right advisory team to serve as your trusted partner is essential for your financial independence and well-being. That's why we work so hard at being that team, by working diligently over the years to amass the many people, services and capabilities it takes to serve you in the highest order. Here are the things we believe make us different – and can help us make a difference in your life.
As a whole, our team has many decades of combined experience in the financial services industry. Tony D'Andrea, Dennis Wolfe and Austin Cone all hold the professional designations of CERTIFIED FINANCIAL PLANNER™ practitioner. In addition, Tony and Dennis are Certified Public Accountants. They are more than just titles; they represent the specialized knowledge and capabilities we bring to the table.

Certified financial Planner Board of Standards, Inc. (CFP Board) owns the certification marks CFP®, CERTIFIED FINANCIAL PLANNER™, and CFP® (with plaque design) in the United States, which authorizes use of individuals who successfully complete CFP Board's initial and ongoing certification requirements.

Several of our financial advisors are CPAs and have worked with clients in a wide variety of industries. Two have run a national physician practice management and business services firm, while another is highly experienced in helping business owners, CEOs, and CFOs meet their objectives for having a well-designed company retirement plan. With our real-world experience, we apply more than just book knowledge to addressing your needs.

While managing your investments is undoubtedly important, the holistic financial planning we provide goes beyond your portfolio to address every essential financial matter in your life. We want to be the first people you call whenever you have a financial decision to make.

We use Goal Planning & Monitoring, a proprietary planning software from Raymond James that can help align financial decisions with your vision of retirement and other highly personalized goals. This powerful resource, used in conjunction with our deep planning experience, helps us ensure that your goals and our strategy for pursuing them are well-defined.

Our group regularly collaborates with outside qualified tax, legal and insurance professionals who can add their knowledge and perspective to essential areas such as tax planning, estate planning and risk management.

Neither Raymond James Financial Services nor any Raymond James Financial Advisor renders advice on tax issues, these matter should be discussed with the appropriate professional.

At Round Table Advisors, we are dedicated to more personal relationships and a higher degree of attentive service, where you know you are appreciated and your needs are given the urgency they deserve. You can count on us to conduct every action with personal attention and your best interest in mind.

Through Insight Retirement Plan Consultants of Raymond James, we consult with the owners and executives of businesses and professional practices to optimize their company retirement plans. We help you check all the vital signs – administrative expenses, fiduciary compliance, investment selection and employee participation. We'll also look to see that your plan is in compliance with Department of Labor rules, and conduct fee comparison and plan benchmarking – so you can be confident in knowing your plan is doing what it should, and what you want it to do.
Certified Financial Planner Board of Standards Inc. owns the certification marks CFP®, Certified Financial Planner™,

and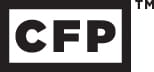 in the U.S., which it awards to individuals who successfully complete CFP Board's initial and ongoing certification requirements.
The Forbes ranking of Best-In-State Wealth Advisors, developed by SHOOK Research is based on an algorithm of qualitative criteria and quantitative data. Those advisors that are considered have a minimum of 7 years of experience, and the algorithm weighs factors like revenue trends, AUM, compliance records, industry experience and those that encompass best practices in their practices and approach to working with clients. Portfolio performance is not a criteria due to varying client objectives and lack of audited data. Out of 21,138 advisors nominated by their firms, 2,213 received the award. Neither Forbes nor SHOOK receives a fee in exchange for rankings. This ranking is not indicative of advisor's future performance, is not an endorsement, and may not be representative of individual clients' experience. Neither Raymond James nor any of its Financial Advisors or RIA firms pay a fee in exchange for this award/rating.
---
"Whatever you are, be a good one."