SPECIALIZED GUIDANCE

for women investors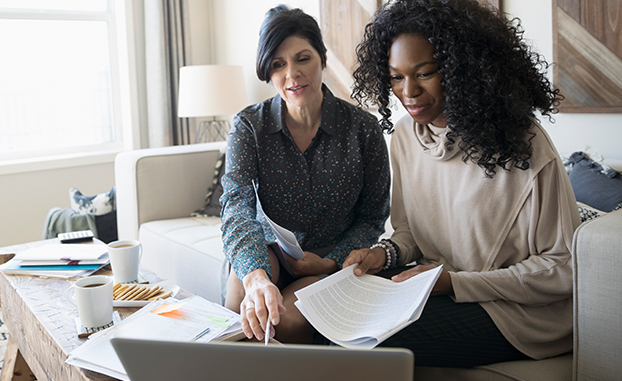 Investing has come a long way since the days of our parents. While the role of family CFO was mostly held by men in the past, the present paints a different picture. More and more women are becoming the CFO for their families and taking on the responsibility of financial planning for their future.
We have incorporated a structured process, with goals and objectives, into our practice to educate and empower our female clients to be confident and ready to invest for themselves and their families.
At Round Table Advisors of Raymond James, we understand investing is not a one-size-fits-all standard. Financial planning should be as individual as the client sitting at the table. Understanding the alternating roles many women have – mom, daughter, caregiver, wife, career – is the cornerstone of our efforts to help female investors reach their financial goals.
We are committed to their success in every aspect of financial planning. Whether it is college savings, estate planning, long term care or life insurance needs, or divorce or career changes, we want to be the partner that enables women to face each issue head on and never be hesitant in their capabilities to manage those needs. Our goal is to transform the term "female investor" into "experienced investor."
---
"Set a goal that commands your thoughts, liberates your energy and inspires your hopes."