Certified Financial Planner Board of Standards Inc. owns the certification marks CFP®, Certified Financial Planner™,

and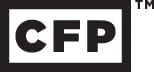 in the U.S., which it awards to individuals who successfully complete CFP Board's initial and ongoing certification requirements.
SmartVestor™ is an advertising service for investing professionals. Advertising fees are not connected to any commission, portfolio, service, product, or other service offered or rendered by any SmartVestor Pros. SmartVestor Pros are subject to initial vetting by Ramsey Solutions, and they affirm a Code of Conduct. SmartVestor Pros are not employees or agents of Ramsey Solutions. Neither Ramsey Solutions nor its affiliates are engaged in rendering investing or other professional advice. Ramsey Solutions does not receive, control, access, or monitor client funds, accounts, or portfolios. Ramsey Solutions does not warrant any services of SmartVestor Pros and makes no claim or promise of any result or success of retaining a SmartVestor Pro. Your use of SmartVestor, including the decision to retain the services of any SmartVestor Pro, is at your sole discretion and risk. Any services rendered by SmartVestor Pros you contact are solely that of the SmartVestor Pro. Raymond James Financial Services does not endorse and is not associated with Dave Ramsey or the SmartVestor program.