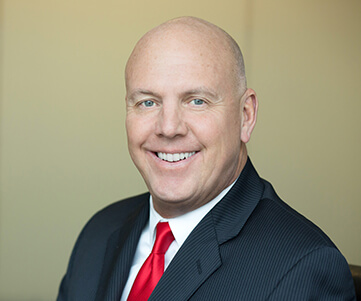 James A. Eller, WMS®
Managing Director
Senior Vice President, Investments
---
As a principal partner in the Abuls, Bone & Eller Group and a Wealth Management Specialist, Jim is responsible for investment strategy and client development, and serves as a primary client relationship manager. Professionally, he brings to the group a well-rounded skill set in security analysis, portfolio management and macroeconomic strategy. Jim was named a member of the Raymond James Chairman's Council in 2018.*
We are patient, long-term oriented and value-biased in the management of our client assets.
In addition, Jim's relationship skills have helped to develop a deep and impressive network of professionals, including money managers and research analysts, CPAs, attorneys and other centers of influence. These contacts are a valuable source of constant feedback on the tax and legal environment, as well as investment and economic information that keep our group current on the issues relative to our client planning and investment policy.
Jim is a 1983 graduate of Illinois State University. He is an active member of the McGraw Wildlife Foundation and co-founder of the Mundelein Baseball and Softball Association. He is married, has two children and likes to camp, cycle, fish and boat with his family.
*Membership is based mainly on assets under management, education, credentials and fiscal year production. Requalification is required annually. The ranking may not be representative of any one client's experience, is not an endorsement, and is not indicative of advisor's future performance. No fee is paid in exchange for this award/rating.
Raymond James is not affiliated with any organizations mentioned.