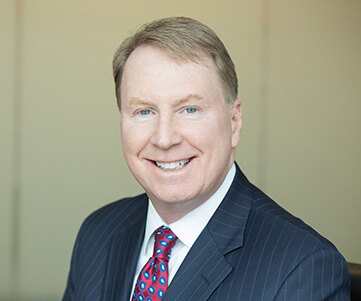 Richard A. Bone, CFP®
Senior Vice President, Investments
---
As a principal of Abuls, Bone & Eller and CERTIFIED FINANCIAL PLANNER™ practitioner, Rich serves as a lead in managing client relationships and a member of the team responsible for the overall investment strategy. His professional focus is on the personal financial planning and investment advisory areas.
Planning, discipline and research have always been the cornerstones of our business.
After graduating from Illinois State University in 1983 with an undergraduate degree in finance, Rich joined Pines Financial Group, where he was a partner from 1985 through 1999. He then joined Peter and Jim in forming Abuls, Bone & Eller. Rich was named a member of the Raymond James Leaders Club in 2023. Rich has three children and enjoys music, reading, fitness, travel, and golf.
*Membership is based mainly on assets under management, education, credentials and fiscal year production. Requalification is required annually. The ranking may not be representative of any one client's experience, is not an endorsement, and is not indicative of advisor's future performance. No fee is paid in exchange for this award/rating.