Book - Replacing Your Paycheck
About The Book
This book has been a dream of ours for many years now. Having spoken to and worked with thousands of individuals, we wanted to document some of the most valuable retirement advice and wisdom we've accumulated over the past few decades. Of course, writing a book that covers every single aspect of retirement planning would be an impossible task. Some details must be sacrificed at the expense of readability. Most of you, however, will find this book to be a good starting point to develop an outline for saving and planning for your retirement. Then, with further education and the guidance of a professional, you can customize that plan to fit your particular situation.
This book was designed with everyone in mind, from the young worker, to those already enjoying retirement, to both blue- and white-collar professionals. Wherever you are in your retirement journey, we're certain you'll find some useful information in the following pages.
Copyright © 2016 by Gennaro A. Marsico

All rights reserved. This book or any portion thereof may not be reproduced or used in any manner whatsoever without the express written permission of the publisher except for the use of brief quotations in a book review.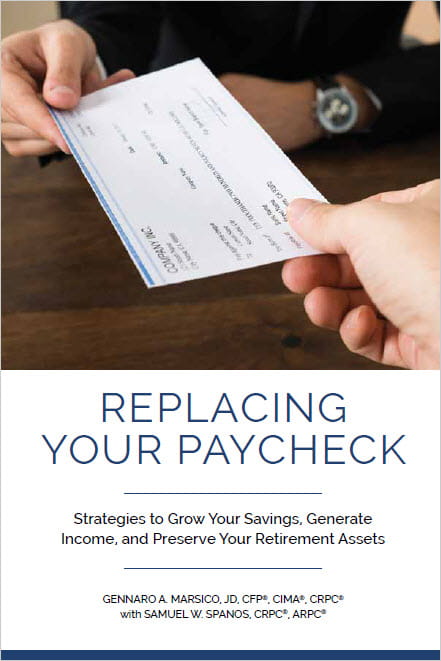 ---
"The more informed our clients become, the more confident they become with investing."
Latest News