Congratulations to Scott Barkow on being named to Forbes' List of Best-In-State Wealth Advisors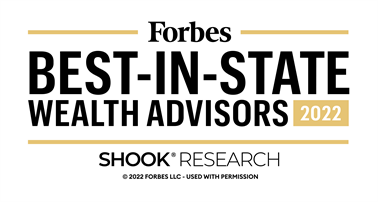 Congratulations to Scott Barkow on achieving membership in the 2022 Chairman's Council*.

For more than three decades, Scott has guided his clients and their finances through the shifting economic landscape, working to keep their long-term goals in sight even as their lives, their businesses and the markets have experienced significant changes.
Financial planning – a unified approach to investing, tax efficiency and risk management, among other topics – is the foundation of Scott's practice. This holistic framework helps his clients connect their financial decisions with their most important life goals while helping them remain flexible and prepared for the future.
Scott serves a variety of clients, including professionals and business owners, at every stage of their careers. He is experienced in managing the issues that pre-retirees, entrepreneurs and entrepreneurial professionals face, particular as they make decisions at critical transition points in their lives.
Scott is a graduate of the Warrington College of Business at the University of Florida. As a testament to his dedication to financial planning best practices, Scott is also a Certified Financial Planner™ professional, having completed the designation program's rigorous educational, training and ethical standards. He has maintained the designation since 1987 by meeting its continuing educational and ethical requirements.
In his civic life, Scott serves as a board member of the Village of Pinecrest Community Foundation, a member of the Financial Planning Association and a past board member of the Alper Jewish Community Center. He also volunteers his time with the Executive Pass program of Miami-Dade County Public Schools, which recently closed during Covid, an initiative that brings educational and business leaders together to foster effective leadership, student success, parental involvement, a more positive culture and higher morale.
In his free time, he enjoys playing tennis, hiking and fishing. He and his wife live in Pinecrest and are the parents of two adult children.
Certified Financial Planner Board of Standards Inc. owns the certification marks CFP®, Certified Financial Planner™,

and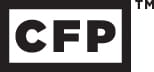 in the U.S., which it awards to individuals who successfully complete CFP Board's initial and ongoing certification requirements.
Raymond James and your Raymond James financial advisor do not provide tax or legal advice. You should discuss any tax or legal matters with the appropriate professional.
The Forbes ranking of Best-In-State Wealth Advisors, developed by SHOOK Research, LLC, is based on an algorithm of qualitative criteria, mostly gained through telephone and in-person due diligence interviews, and quantitative data. Those advisors who are considered have a minimum of seven years of experience, and the algorithm weights factors like revenue trends, assets under management, compliance records, industry experience and those who encompass best practices in their practices and approach to working with clients. Portfolio performance is not a criteria due to varying client objectives and lack of audited data. Out of approximately 32,725 nominations, more than 5,000 advisors received the award. This ranking is not indicative of an advisor's future performance, is not an endorsement, and may not be representative of an individual clients' experience. Neither Raymond James nor any of its financial advisors or RIA firms pay a fee in exchange for this award/rating. Raymond James is not affiliated with Forbes or SHOOK Research, LLC. Please visit forbes.com/best-in-state-wealth-advisors for more info.
Membership in the Chairman's Council is based mainly on assets under management, education, credentials and fiscal year production. Requalification is required annually. The ranking may not be representative of any one client's experience, is not an endorsement, and is not indicative of an advisor's future performance. No fee is paid in exchange for this award/rating.