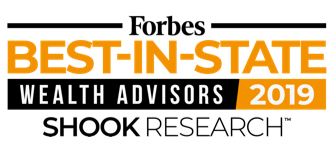 Congratulations to Scott Barkow on achieving membership in the 2019 Chairman's Council*.
Scott embarked on his journey with Raymond James over 30 years ago. He earned his certification as a CERTIFIED FINANCIAL PLANNER™ practitioner in 1987 and now leads the Barkow Wealth Management Group of Raymond James. His areas of specialty include portfolio management, retirement income planning, estate planning, insurance and risk management.
Scott has been a regular speaker at both local and state level functions for the Florida Institute of Certified Public Accountants , televised on local television networks and in National PBS spotlights on topics such as market volatility and what to do if you win the lottery.He has also been featured in financial publications such as CNBC, Reuters, Bond Buyer and Financial Advisor IQ.
In addition, Scott is a dedicated constituent of the South Florida community. He currently serves as a board member of the Village of Pinecrest Community Foundation Board, a member of the Financial Planning Association and a past board member of the Alper Jewish Community Center. Scott recently joined the Executive Pass program of Miami Dade County Public Schools. The program is a united partnership between Business and Educational leaders that engage both parties with respect to their commitment to the development of effective leadership, student success, increased parental involvement, improved culture and morale.

Scott resides in the Village of Pinecrest with his wife and two children.
*Membership is based mainly on assets under management, education, credentials and fiscal year production. Requalification is required annually. The ranking may not be representative of any one client's experience, is not an endorsement, and is not indicative of advisor's future performance. No fee is paid in exchange for this award/rating.