Guidance for the big picture
and finer details
Supporting events
that enhance our community
In addition to our volunteerism and commitment to local charitable organizations, we are proud contributors, participants and sponsors to events that enhance the South Florida community. We are also happy to have contributed our knowledge of wealth management and market analysis in multiple media appearances.
WSVN Channel 7 News commentary on financial data security
Scott Barkow was featured on the WSVN Channel 7 newscast for his expertise in protecting against credit card fraud.
WSVN CHANNEL 7 NEWS INTERVIEW ABOUT STOCKS FALLING AFTER BOND MARKET WARNS OF RECESSION
Scott Barkow was featured on the WSVN Channel 7 newscast to discuss an inverted yield curve's warning sign of past recessions.
WSVN Channel 7 News interview about managing sudden wealth
Scott Barkow provided insight to WSVN Channel 7 News viewers about the best practices for handling a sudden wealth event, as part of a feature on a $970 million lottery jackpot.
BROADWAY AT HOME
Barkow Ginsburg Wealth Management of Raymond James hosts their first ever Broadway at Home event with Kevin Massey and Kara Lindsay.
Stanley C. Myers Presidents' Leadership Award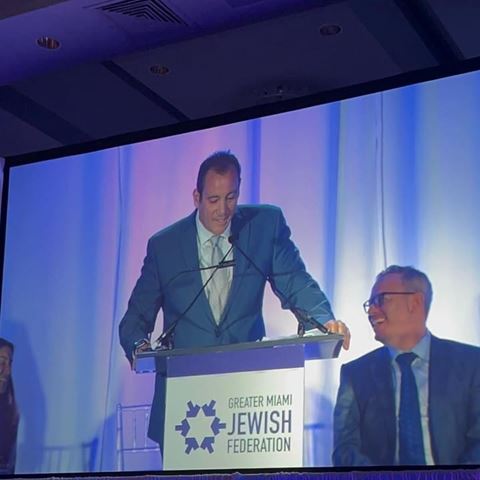 Keith Ginsburg is a recent recipient of this prestigious award in recognition for his dedication to the Jewish community, commitment to Jewish life and his contributions to fulfilling the mission of the Greater Miami Jewish Federation.
This award is not based in anyway on the individual's abilities in regard to providing investment advice or management. It is not indicative of an advisor's future performance, is not an endorsement, and may not be representative of an individual clients' experience. Raymond James is not affiliated with the Greater Miami Jewish Federation.
CNBC Squawk Box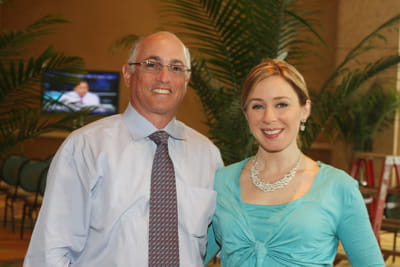 Scott Barkow met with the team of CNBC's Squawk Box, including co-anchor Becky Quick.
Orange Bowl advertisement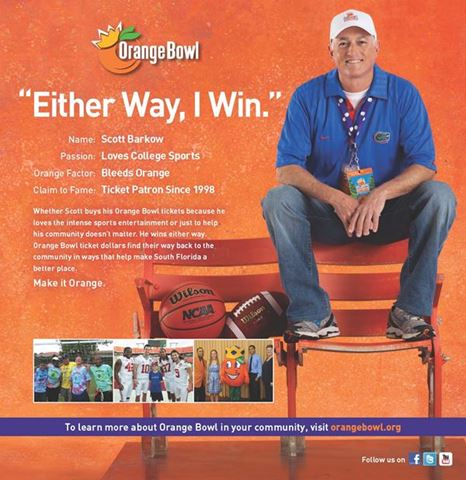 Scott Barkow, an avid support of the Orange Bowl and University of Florida sports, was featured in an advertisement for the Orange Bowl, a South Florida football tradition.
Raymond James Cares Month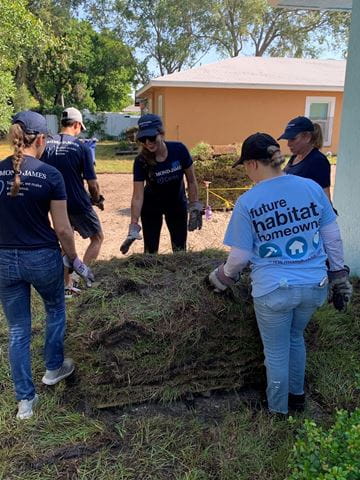 Raymond James Cares is a year-long initiative that enhances the charitable efforts of Raymond James advisors and associates, with Raymond James Cares Month its capstone. In 2022, we supported Habitat for Humanity of Greater Miami as part of our Raymond James Cares Month contribution to the community.
Financial Advisor IQ appearance
In an article about closed-end funds, a type of mutual fund with a limited number of shares, Scott Barkow provided insight into the risks typical to the funds.
Reuters appearance
Scott Barkow spoke to Reuters about his approach to managing his clients' investments amid a brief, but concerning, market correction in 2014.
Dave and Mary Alper Jewish Community Center annual golf tournament
By sponsoring the Alper Jewish Community Center's annual golf tournament, we help continue the positive impact the organization has provided to many, including our team members.
InvestWrite
We volunteered with InvestWrite, a program that supplements the stock-picking game taught in schools with a focus on critical thinking and writing.
Florida Institute of Certified Public Accounts
Scott Barkow has spoken multiple times at local events hosted by the professional standards and advocacy organization.
Raymond James is not affiliated with any mentioned organizations.