Giving back means
giving of ourselves
We're grateful for the continual support of our clients and neighbors who have helped us achieve success. It's our honor and privilege to return the favor as active members of our community. Here are some of the initiatives that are most important to us.

GodSpeed Equine is a ministry (501C-3 non-profit) committed to hope and healing to the at-risk community in Central Iowa through faith based equine therapy, and related activities. GodSpeed is a rehabilitation ministry for troubled, abused, and neglected youth that uses horses to connect with kids as they heal and grow.
Currently GodSpeed is working on adding fencing at their facility in Dallas Center, Iowa.
Jeff State has a deep passion for horses and this organization. He has been helping to spread the word on this current campaign.
https://www.youtube.com/watch?app=desktop&v=J5LagUHbfyA
https://www.facebook.com/kagodspeedequine/
---

Nathan Fisher serves on the Board of Directors for Willis Dady Homeless Shelter serving the Cedar Rapids, Iowa metro area. The mission and vision of Willis Dady is:
To provide shelter and prevention services to the homeless and near-homeless.
To empower clients to break the cycle of homelessness and become self-sufficient.
---
Our team believes youth are an important part of our future and we support Tanager Place located in Cedar Rapids, Iowa. Tanager Place impacts over 4,000 youth and families every year. When children with social, emotional or behavioral challenges receive early intervention, they have happier childhoods, are less likely to fail academically, drop out of school or become involved in the juvenile justice system.
Learn more at https://tanagerplace.org/about/
Raymond James is not affiliated with Tanager Place
---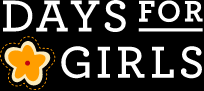 We are pleased to be able to support our local chapter of DAYS for GIRLS.
Days for Girls: Our Vision
A world where every woman and girl has ready access to hygiene solutions.

Hygiene solutions are a little thing that becomes a big thing quickly, when millions of women and girls suddenly have what they need to stay in school, pursue opportunity, and succeed.

Days for Girls envisions a world where menstruation is no longer a source of shame and taboo. Through volunteers, through enterprises, and through public and private partnerships, Days for Girls is working to shift how women and girls see themselves and are seen by their communities. We offer girls and women with new life choices and spur narrative change, through providing sustainable hygiene solutions, health education, and income-generation opportunities.

There are a lot of things that are hard to change in the world. This isn't one of them. Join with us, and show what's possible when we work together on behalf of women and girls.
Raymond James is not affiliated with Days for Girls