Brian loves to help people pursue their personal definition of financial independence in order to live the life they've envisioned. He has over nine years of experience in partnering with individuals, families and business owners to help them articulate their goals and develop a financial plan designed to bring them to fruition.
He applies his strong listening skills to learn about each client's personal story and individual values. His goal is to understand not just their financial goals, but the underlying reasons behind them. He then works with his clients to translate these goals into a customized financial plan.
As a Certified Financial Planner™ professional, Brian takes a comprehensive approach to addressing all elements of the wealth management equation, including financial planning, investment strategy, estate planning, tax mitigation strategies and philanthropic planning.
He understands that investment and financial matters can often be intimidating, but that people need to feel comfortable talking with someone who will take the time to answer all their questions. He knows that trust is key when you are managing someone's financial well-being. As a Certified Financial Planner™ practitioner, he adheres to the CFP Board's code of ethics for integrity, objectivity, competence, fairness, confidentiality, professionalism and diligence.
Prior to joining our team in 2019, Brian was a client advisor at Crestwood Advisors in Boston, where he focused on financial planning for high-net-worth individuals and families. Earlier in his career, he was a portfolio analyst at BNY Mellon Wealth Management in Boston, where he provided asset allocation and rebalancing guidance on individual portfolios.
He holds a B.A. in history with a minor in English and business from Skidmore College, where he graduated cum laude and was a member of the varsity basketball and baseball teams.
Brian serves on the finance committee of the Burlington Country Club. He is also a volunteer assistant coach for the varsity boys' basketball team at Rice Memorial High School, a coeducational Roman Catholic secondary and college preparatory school in South Burlington.
Brian is originally from West Hartford, Connecticut, and today lives in South Burlington, Vermont, with his wife, Alyssa, daughter Blake, and their rescue dog, Balto. During his free time, he enjoys golfing, skiing, hiking and traveling.
Certified Financial Planner Board of Standards Inc. owns the certification marks CFP®, Certified Financial Planner™,

and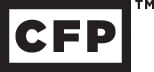 in the U.S., which it awards to individuals who successfully complete CFP Board's initial and ongoing certification requirements.