"Back in 8th grade, each student in my math class was given $100 of play money to invest in the stock market and we tracked the performance over the course of the school year. It was one of my favorite school projects and piqued my initial interest in investing."
The interest sparked by the math assignment ignited a passion for financial literacy and education. Zach's commitment to furthering his own understanding of the financial world continues well beyond his time at St. Michael's College, providing him with a wealth of knowledge that he enthusiastically shares with his clients and their families.
Life's transitions are stressful and often require important financial decisions to be made in their midst. It may seem like these transitions consist of several seemingly scrambled pieces, from many sources, and no guide as to what the final puzzle looks like. Through education, detailed analysis, and teamwork, Zach is dedicated to helping his clients find out which pieces are right for their personal puzzle and connect them in a way that brings calm to an otherwise stressful situation.
Zach's drive to help others in a transitionary period led him to his position on the Board of the Cancer Patient Support Foundation, an organization providing assistance to patients and their families during diagnosis, treatment, and recovery.
Originally from Bedford, New Hampshire, Zach lives in Burlington with his wife, Katie, a medical school student at UVM, and their rescue dog, Mo.
Zach was recently named to the AdvisorHub Advisors to Watch 2022 list, recognizing his professionalism, innovation, and effort in the industry.
The 2022 AdvisorHub 50 Advisors to Watch over $1b ranking is as of 6/23/2022 and based on an algorithm of criteria, focused on three key areas: Scope of practice as measured by assets, production and level of service, Year-Over-Year Growth, and Professionalism & Character. The rankings weigh the scores in Scope of Practice and Growth more heavily than other areas. Advisors considered have a minimum of seven years' experience, a compliance record with no more than 3 complaints, and must have been with their current firm since 1/1/2020. Out of approximately 560 total nominations received and 79 in this category, 50 advisors received the award. Portfolio performance is not a criteria due to varying client objectives and lack of audited data. This ranking is not indicative of advisor's future performance, is not an endorsement, and may not be representative of individual clients' experience. Neither Raymond James nor any of its Financial Advisors or RIA firms pay a fee in exchange for this award/rating. Raymond James is not affiliated with AdvisorHub.
Certified Financial Planner Board of Standards Inc. owns the certification marks CFP®, Certified Financial Planner™,

and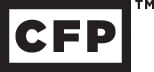 in the U.S., which it awards to individuals who successfully complete CFP Board's initial and ongoing certification requirements.
Investments & Wealth Institute™ (The Institute) is the owner of the certification marks "CIMA®" and "Certified Investment Management Analyst℠." Use of CIMA® and/or Certified Investment Management Analyst℠ signifies that the user has successfully completed The Institute's initial and ongoing credentialing requirements for investment management professionals.
Raymond James is not affiliated with the above organizations and/or charitable causes.