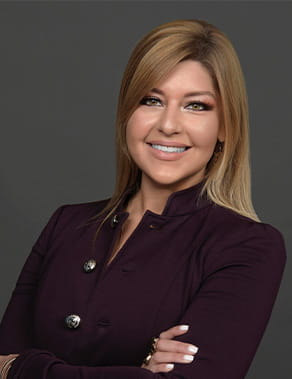 Marguerite
Velez
Client Service Associate
In her role as Client Service Associate, Marguerite is responsible for a wide variety of areas, all centering on providing exceptional support to our clients. She is known for being warm, personable, and incredibly efficient. She enjoys speaking with clients and helping with any needs or requests.
Marguerite earned her Bachelor of Business Management degree from Florida International University. She has worked in the financial services industry for quite a number of years, specifically in banking. Prior to joining Steckler Wealth Management Group, she worked at the firm in another capacity. She stood out as someone who would be a valuable addition to the team and transitioned into her current role, where she is thrilled to assist clients on a daily basis.
While she was born in Cali, Colombia, Marguerite grew up in Miami and calls it home. Outside of work, she is committed to her health and fitness and enjoys weightlifting and strength training. She's also a passionate animal lover, especially cats, and is a loving mom to Pinky.