Professional Designations
help us serve you
Professional designations require a significant investment of time and expertise before they are awarded. They are indicative of financial professionals who are committed to accumulating and expanding their knowledge in order to best serve their clients. Individuals on the team at Peninsula Private Wealth hold the following professional designations.
Most people think that all financial planners are "certified," but this isn't true. Anyone can call himself or herself a "financial planner." Only those who have fulfilled the certification and renewal requirements of CFP Board can display the CFP® certification marks.

Individuals certified by CFP Board have taken the extra step to demonstrate their professionalism by voluntarily submitting to the rigorous CFP® certification process that includes demanding education, examination, experience and ethical requirements. These standards are called "the four E's," and they are four important reasons why the financial planning practitioner you select should display the CFP® certification marks.

When selecting a financial planner, you need to feel confident that the person you choose to help you plan for your future is competent and ethical. The CFP® certification provides that sense of security by allowing only those who meet the following requirements the right to use the CFP® certification marks.

CFP® Certification Requirements: the four E's.

Education: CFP® professionals must develop their theoretical and practical financial planning knowledge by completing a comprehensive course of study at a college or university offering a financial planning curriculum approved by CFP Board. Other options for satisfying the education component include submitting a transcript review or previous financial planning-related course work to CFP Board for review and credit, or showing the attainment of certain professional designations or academic degrees.

Examination: CFP® practitioners must pass a comprehensive two-day, 6-hour CFP® Certification Examination that tests their ability to apply financial planning knowledge in an integrated format. Based on regular research of what planners do, the exam covers the financial planning process, tax planning, employee benefits and retirement planning, estate planning, investment management and insurance.

Experience: CFP® professionals must have three years' minimum experience in the financial planning process prior to earning the right to use the CFP® certification marks. As a result, CFP® practitioners possess financial counseling skills in addition to financial planning knowledge.

Ethics: As a final step to certification, CFP® practitioners agree to abide by a strict code of professional conduct, known as CFP Board's Code of Ethics and Professional Responsibility, that sets forth their ethical responsibilities to the public, clients and employers. CFP Board also performs a background check during this process, and each individual must disclose any investigations or legal proceedings related to their professional or business conduct.

How does CFP Board's Code of Ethics benefit me?

Through the Code of Ethics, CFP® practitioners agree to act fairly and diligently when providing you with financial planning advice and services, putting your interests first. The Code of Ethics states that CFP® practitioners are to act with integrity, offering you professional services that are objective and based on your needs. They are required to provide you with information about their sources of compensation and conflicts of interest in writing.

Ongoing certification requirements

Once certified, CFP® practitioners are required to maintain technical competence and fulfill ethical obligations. Every two years, they must complete a minimum 30 hours of continuing education to stay current with developments in the financial planning profession and better serve clients. Two of these hours are spent studying or discussing CFP Board's Code of Ethics or Practice Standards. In addition to the biennial continuing education requirement, all CFP® practitioners voluntarily disclose any public, civil, criminal or disciplinary actions that may have been taken against them during the previous two years as part of the renewal process.

A Chartered Financial Consultant® has completed nine or more college-level courses on all aspects of advanced financial planning from The American College, a nonprofit educator with the highest level of academic accreditation. Each ChFC® must also complete a minimum of 30 hours of continuing education every two years, adhere to strict ethical standards, and meet extensive experience requirements to ensure that you get the professional financial advice you need.

Here are a few of the many areas where a ChFC® can assist you:

Creating a comprehensive financial approach
Preserving your assets and managing risk with appropriate levels of insurance
Managing taxes better for you and your business
Helping you secure your retirement
Building an investment approach to help you reach your goals
Enhancing the value of your estate to take care of your loved ones

Chartered Retirement Plans SpecialistSM (CRPS®) is a professional financial planning designation awarded by the College for Financial Planning to those who create, implement and maintain retirement plans for businesses. Unlike most other professional financial planning and advisory professional designations, the CRPS® focuses on wholesale and business clients. Every two years, CRPS professionals must complete 16 hours of continuing education.

Significant wealth often requires prudent guidance beyond what is typically offered. The astute wealth counsel provided by a Private Wealth Advisor incorporates a wide range of layered financial strategies designed to fully address the complexities of exceptional wealth in a holistic and highly coordinated manner.

Private Wealth Advisor is a designation of distinction awarded by Raymond James to qualified candidates that successfully complete the rigorous curriculum and commit to continued education to stay current on innovative strategies for managing wealth and addressing an evolving investment landscape.

When you work with a Private Wealth Advisor, you can count on having a financial professional dedicated to building a trusted relationship with you, understanding your complex needs and being always at the ready to address the essential financial matters in your life.

Private wealth resources

Private Wealth Advisors have access to the Raymond James platform of powerful private wealth resources to help their clients manage complexities and pursue their most visionary, far-reaching and entrepreneurial goals.

Private Wealth Advisors collaborate with client's tax and legal advisors and Raymond James home office professionals across a wide range of financial disciplines to serve the specialized needs of clients holding significant assets. The areas covered include:

Boutique investment offerings
Alternative investments
Trusts and estates
Philanthropic foundations
Multigenerational wealth transfer
Risk management
Private banking and lending
Investment banking
Business advising
Business succession planning
Tax liability management
Family legacy education

Awarded by Raymond James, Private Wealth Advisor is a designation of distinction. To earn it, advisors must demonstrate mastery of sophisticated client needs as well as the acumen to deploy specialized private wealth strategies in an integrated, holistic manner.

Raymond James and its advisors do not offer tax or legal advice. You should discuss any tax or legal matters with the appropriate professional.

Investing involves risk and you may incur a profit or loss regardless of strategy selected.

Alternative investments involve substantial risks that may be greater than those associated with traditional investments and may be offered only to clients who meet specific suitability requirements, including minimum net worth tests. These risks include but are not limited to: limited or no liquidity, tax considerations, incentive fee structures, speculative investment strategies, and different regulatory and reporting requirements. There is no assurance that any investment will meet its investment objectives or that substantial losses will be avoided.

Trust services provided by Raymond James Trust N.A. Raymond James Trust N.A. is affiliated with Raymond James & Associates, Inc., and Raymond James Financial Services, Inc.

* Banking and Lending solutions are offered through Raymond James Bank, an affiliate of Raymond James & Associates, Inc, and Raymond James Financial Services, Inc. Raymond James & Associates, Inc., Raymond James Financial Services, Inc., and your Raymond James Financial Advisor do not solicit or offer residential mortgage products and are unable to accept any residential mortgage loan applications or to offer or negotiate terms of any such loan. You will be put into contact with a Raymond James Bank for your residential mortgage needs.

The Certified Exit Planning Advisor (CEPA®) program was specifically designed for advisors who work closely with owners of privately held companies to have value-added conversations around growth and exit.

The program helps to effectively address all of the personal, business, financial, legal and tax issues involved in selling a business. The organizing principle of the program is Master Planning™, which is executed through the implementation of the Value Acceleration Methodology™ process.

CEPAs are a group of advisors who have received this designation and are part of the Exit Planning Institute's international community. The CEPA® program is the most widely accepted and endorsed professional exit planning program in the world.
Certified Financial Planner Board of Standards Inc. owns the certification marks CFP®, Certified Financial Planner™,
and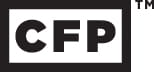 in the U.S., which it awards to individuals who successfully complete CFP Board's initial and ongoing certification requirements.