Supporting Our Community
and its people
We believe in sharing our success with our community. We are passionate about contributing and we participate in many organizations that strengthen the local communities where we live, work and do business. These are some charities and causes that are important to us.
Front Line Health Care Workers at: St Joseph Mercy Oakland & Ascension St. John Hospitals
McLaren Oakland Foundation: www.mclaren.org
Make –A- Wish Michigan Foundation: www.michigan.wish.org
Midnight Golf: www.midnightgolf.org
North Oakland Headwaters Land Conservancy: www.nohlc.org
North Oakland SCAMP: www.clarkstonscamp.org
Plymouth Historical Museum: www.plymouthhistory.org
Race for Immunology: www.raceforimmunology.org/
Ronald McDonald House Charities with Raymond James Cares
The Rainbow Connection: https://rainbowconnection.org/
Young Life Birmingham www.younglife.org
Penrickton Center for Blind Children: www.penrickton.org
Sphinx Organization: www.sphinxmusic.org
Angels' Place: www.angelsplace.com
CATCH charity for Children: www.catchcharity.org
Judson Center: www.judsoncenter.org
Foundation For Excellence – Walled Lake Schools https://wlcsd.org/community/foundation-for-excellence
Bob Woodruff Foundation https://bobwoodrufffoundation.org
Catholic Foundation of Michigan: https://catholicfoundationmichigan.org

SCAMP Jingle Mingle Event November 2021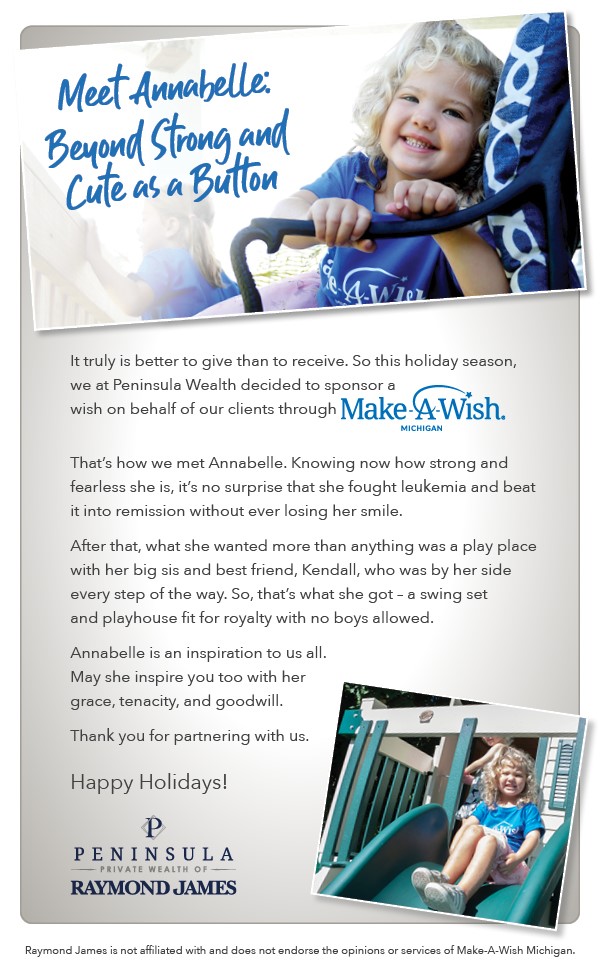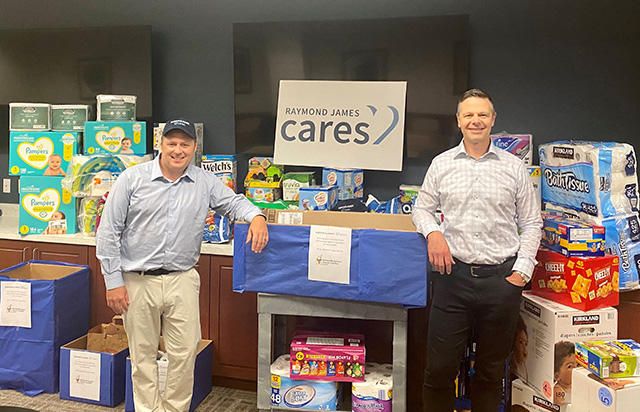 Raymond James is not affiliated with the above organizations and/or charitable causes.