Get In Touch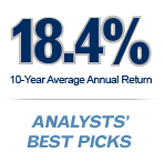 Assessing the economic value of your business
Our talented advisors can guide you through the process to estimate the economic value of your interest in your business.
Valuation is used by financial market participants to determine the price they are willing to pay or receive to consummate a sale of a business. In addition to estimating the selling price of a business, the same valuation tools are often used by business appraisers to resolve disputes related to estate and gift taxation, divorce litigation, allocate business purchase price among business assets, establish a formula for estimating the value of partners' ownership interest for buy-sell agreements, and many other business and legal purposes.
Contact us now to discuss your business valuation needs. Simply visit our Get In Touch page or call us toll-free at 866.461.7673.