Get In Touch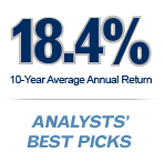 What will be your legacy?
It's a question all of us consider at one point in our lives. The advisors at Gagne Wealth Management Group offer decades of experience in helping people plan for the future of their loved ones, and we view it as an honor and privilege to do so.
We start by consulting with you to understand your wishes and the needs of your family members, and then we provide guidance on the selection of the right option for you – such as trusts, wills and insurance. We then carefully monitor these selections to ensure your legacy will be realized.
We also have extensive experience assisting those who need to have wealth transferred to their own account after the death of a loved one. There is absolutely no charge for this process, and we can assist you with gathering the scattered assets from all the places they may be – be it banks, stock certificates, CDs and so forth. Our process contemplates the best course of action for your particular situation and helps reduce estate taxes payable upon inheritance.
Contact us now to discuss your estate planning needs. Simply visit our Get In Touch page or call us toll-free at 866.461.7673.