Get In Touch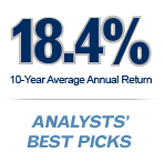 Your partner in mortgages & lending services
Whether you are preparing to buy your first home or wanting to refinance an existing mortgage, through Raymond James Bank our team can assist you with mortgage loans based upon your unique housing needs and living situation.
Considering the right lending program is as much a part of the financial planning equation as saving and investing. Our advisors can provide assistance with a wide range of lending options including:
Residential Mortgages

Adjustable Rate Mortgages
Pledged Securities Mortgage
Fixed Rate Mortgage
Jumbo Mortgages

Consumer (Personal) Lending

Home Equity Lines of Credit
Home Equity Loans
Residential Lot Lending
Securities Based Lending*

Corporate & Real Estate Banking

Commercial and Business Lending
Contact us now to discuss your mortgage and lending needs. Simply visit our Get In Touch page or call us toll-free at 866.461.7673.
* The proceeds from a Securities Based Line of Credit cannot be used to purchase or carry margin securities. A Securities Based Line of Credit may not be suitable for all clients. Borrowing on securities based lending products and using securities as collateral may involve a high degree of risk. Market conditions can magnify any potential for loss. If the market turns against the client, he or she may be required to deposit additional securities and/or cash in the account(s) or pay down the loan. The securities in the Pledged Account(s) may be sold to meet the Collateral Call, and the firm can sell the client's securities without contacting them. The interest rates charged are determined by the market value of pledged assets and the net value of the client's Capital Access account. Raymond James Financial Advisors do not solicit or offer residential mortgage products and are unable to accept any residential mortgage loan applications or to offer or negotiate terms of any such loan. You will be referred to a qualified Raymond James Bank employee for your residential mortgage lending needs.

Products, terms and conditions subject to change. Subject to standard credit criteria. Property insurance required. Flood insurance required if property is located in a designated flood zone of "A" or "V". Call Raymond James Bank for rates and other information.
Raymond James & Associates, Inc. and Raymond James Financial Services, Inc. are affiliated with Raymond James Bank, N.A. Unless otherwise specified, products purchased from or held at Raymond James & Associates or Raymond James Financial Services are not insured by the FDIC, are not deposits or other obligations of Raymond James Bank, are not guaranteed by Raymond James Bank and are subject to investment risks, including possible loss of the principal invested.