Get In Touch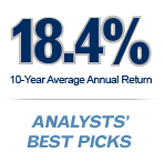 Raymond James banking and trust solutions
Looking for a way to simplify your busy life?
You may consider centralizing your financial planning and banking and trust services in one location. The advisors at Gagne Wealth Management Group offer access to Raymond James Bank, which means you'll have one resource that can handle all of your financial affairs. As a result, your advisor is aware of and actively managing your funds across the board, which translates into an invaluable sense of confidence for you.
It's worth noting that Raymond James Trust, N.A. is a nationally chartered trust company, so you can rest assured that any trust you set up through us has complete mobility across all of the United States.
Through Raymond James Bank, we offer all traditional banking services, including:
Savings, money market and checking accounts
Direct deposit services
Online bill pay services
Mortgages and lending
Personal loans
Certificates of deposit
Trusts
Sweep accounts
Contact us now to discuss your private banking needs. Simply visit our Get In Touch page or call us toll-free at 866.461.7673.

Products, terms and conditions subject to change. Subject to standard credit criteria. Property insurance required. Flood insurance required if property is located in a designated flood zone of "A" or "V." Call Raymond James Bank for rates and other information.
Raymond James & Associates, Inc. and Raymond James Financial Services, Inc. are affiliated with Raymond James Bank, N.A. Unless otherwise specified, products purchased from or held at Raymond James & Associates or Raymond James Financial Services are not insured by the FDIC, are not deposits or other obligations of Raymond James Bank, are not guaranteed by Raymond James Bank and are subject to investment risks, including possible loss of the principal invested.