Get In Touch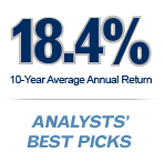 Big picture vision. Small steps to get you there.
Money. It's about as personal as you can get. That's why we believe in getting to know our clients as people, and many times as friends. We want to understand your short- and long-term goals, so we can advise you on the best steps to help realize them. We'll work closely with you to develop a custom financial plan designed to meet your personal goals, needs and objectives.
We have the ability to not only chart the course with a big picture financial plan, but also course correct along the way. Our experienced advisors will guide you through the necessary steps designed to help build and maintain your wealth.
Our financial product availability is one of the most expansive in the industry. Our product offerings include stocks, bonds, mutual funds, managed accounts, insurance, annuities, and other various product solutions to help meet your particular retirement needs.
Please visit our Investment Services & Solutions page to learn more about our wide range of offered investment solutions.
Contact us now for a complimentary, no-obligation financial consultation. Simply visit our Get In Touch page or call us toll-free at 866.461.7673.