Get In Touch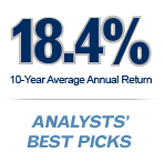 Helping you achieve financial independence
Financial freedom is truly invaluable. Whether you are contemplating retirement or already retired, the advisors at Gagne Wealth Management Group can ensure you have the resources needed for the retirement lifestyle you desire. Our experienced advisors will meet with you to understand your retirement goals and current financial situation, and then provide insightful guidance on savings options and distribution decisions.
The advisors at Gagne Wealth Management Group go beyond simply providing financial advice by openly providing education on all potential financial offerings. We take the time to walk through available options and answer questions openly and honestly.
Our financial product availability is one of the most expansive in the industry. Our product offerings include stocks, bonds, mutual funds, managed accounts, insurance, annuities, and other various product solutions to help meet your particular retirement needs.
Please visit our Investment Services & Solutions page to learn more about our wide range of offered investment solutions.
Contact us now to discuss your retirement planning needs. Simply visit our Get In Touch page or call us toll-free at 866.461.7673.