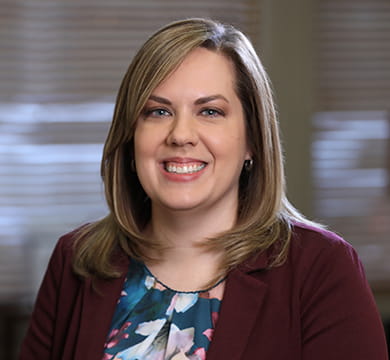 Amy Newell
Licensed Assistant, RJFS
Senior Operations Professional
Our goal is to provide clients with a first-class service experience. In person, over the phone or virtually, Amy wants to ease your mind and make your financial journey as simple as possible.
Her interest in business led her to earn a Bachelor of Business Administration from Eastern Kentucky University. She began her career in the insurance field, then joined FNB Investment Services in 2006. She is our go-to person for technology and keeps our office running smoothly. She also manages our Facebook page and assists with marketing and client events.
Amy is currently serving on the Raymond James Branch Associate Advisory Board, which serves as a liaison between the Raymond James home office and the field.
Amy resides in Danville with her husband Jay and son Connor. In her spare time, she enjoys genealogy research, reading, and watching reality TV shows.