A personal relationship
with a decidedly professional advantage.
The level at which we'll work with you as a client is highly personalized. In order for us to help you plan for the future, we must first understand where you've been, where you are, and where you want to go in the future. We'll also bring to our relationship a high degree of expertise to address your need to manage significant assets – a task best served by a team with experience, certified skills and discipline.
Each of our advisors on the team offers distinct expertise, so in any given investment planning scenario you may find yourself working with just one or all three. Rod Dahl's expertise is in equities and equity research (including options and restricted stock). Greg Bowden's focus is on fixed income (including corporate and tax-free bonds), as well as company and individual retirement plans and helping to design executive compensation programs. Doug Noble provides expertise regarding mutual funds, exchange traded funds (ETFs), annuities and insurance planning. When constructing portfolios and developing plans, each is able to call on the expertise of the others, helping you provide you with a well-rounded team approach to meeting your financial planning and wealth management needs.
---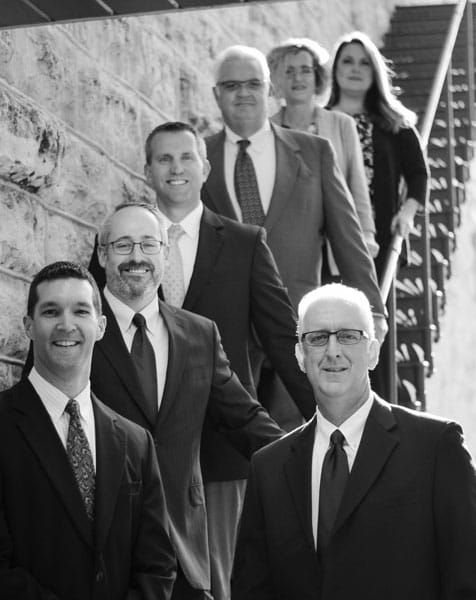 The expertise to meet important client needs – yours.
No matter if you're a retiree in Sun City or a professional working in downtown Austin who's in the middle of a promising career, you have worked hard to achieve success, and we work just as diligently to help preserve your assets to meet today's needs as well as tomorrow's goals. That's why we focus on minimizing risk through conservative vehicles and asset diversification. By enlisting the help of our team of professionals, you may find yourself spending less time dealing with the demands of managing your wealth and investments and more time enjoying life.
---
Retirees
When we talk with our retired clients, we find that outliving their money is their primary concern. That's why we've made it our concern, too. We strive not only to help you preserve your wealth, but also help ensure you're able to maintain your lifestyle through different life events that may occur in the future.
As you're aware, people are living longer these days. The possibility of going 30 years without a paycheck takes careful retirement income planning and disciplined investing. We can create a plan for sustainable monthly withdrawals from your investment portfolio designed to help make your money last your lifetime.
Other wealth management needs with which we may assist you include income projections, distribution planning, estate and legacy planning, and insurance needs such as life insurance and long-term care.
---
Professionals
Whether it's managing your busy schedule, working with office staff or dealing with stacks of paperwork, you just don't have the time to give your financial plan, your investment portfolio or your retirement program the thought they – and you – deserve.
At Goodwater Wealth Management Group, we have both the time and expertise it takes to help care for both you and your important financial matters. We'll work hard to help you achieve your goals based on a comprehensive understanding of your finances, your values and your objectives – from helping you establish financial confidence for yourself and your family, to preserving your hard-earned wealth while taking advantage of new opportunities as they arise without assuming excessive risk.
We've built our practice based on providing reliable advice and service in order to help you develop a strategy for preserving your family's lasting legacy. We'll work closely with you to develop and implement a comprehensive personalized financial plan together with an investment portfolio constructed specifically with that plan in mind.