Questions you may
have and answers to go along with them.
A. First and foremost, Doug, Greg and Rod are CERTIFIED FINANCIAL PLANNER™ practitioners. Other firms or brokerages may assign one person to your account and they may or may not be certified.

Our team offers you three professionals who have expertise in their given areas rather than take a jack-of-all-trades approach. This structure provides you with more complete knowledge in specific areas rather than average knowledge in all.

Another aspect that sets us apart is we look at the entire scope of your finances and assist you with the implementation of the recommendations we make for you. Our service initiatives are designed to be unparalleled. We aim to have no detail of your finances overlooked.

Finally, the same two people answer the phone every time. Unlike an 800 number, you will talk to one of them right away and they will get you what you need.

A. Most people think that all financial planners are "certified," but this isn't true. Anyone can call himself or herself a "financial planner." Only those who have fulfilled the certification, renewal, and ethical requirements of the CFP Board can display the CFP® certification marks.

Individuals certified by CFP Board have taken the extra step to demonstrate their professionalism by voluntarily submitting to the rigorous CFP® certification process that includes demanding education, examination, experience and ethical requirements. These standards are called "the four E's," and they are four important reasons why the financial planning practitioner you select should display the CFP® certification marks.

When selecting a financial planner, you need to feel confident that the person you choose to help you plan for your future is competent and ethical. The CFP® certification provides that sense of confidence by allowing only those who meet the following requirements the right to use the CFP®certification marks.

Once certified, CFP® practitioners are required to maintain technical competence and fulfill ethical obligations. Every two years, they must complete a minimum 30 hours of continuing education to stay current with developments in the financial planning profession and better serve clients. Two of these hours are spent studying or discussing CFP Board's Code of Ethics or Practice Standards. In addition to the biennial continuing education requirement, all CFP®practitioners voluntarily disclose any public, civil, criminal or disciplinary actions that may have been taken against them during the previous two years as part of the renewal process.

A. Founded in 1962 and a public company since 1983, Raymond James is a diversified financial services holding company with subsidiaries engaged primarily in investment and financial planning, in addition to investment banking and asset management. Our stock is traded on the New York Stock Exchange (RJF). To learn more, click here.

A. To maintain the level of service that all our clients (both existing and new) deserve, we impose a minimum dollar asset value for accepting a new client household as an account. The minimum initial asset value for a household is $250,000, which we may lower at our discretion, or if the household is a personal referral from an existing client. We also offer a few select openings for "emerging leaders," those who have not met the minimum requirement but are on a savings trajectory or career path that will get them to the minimum over time. Please contact us to find out if you qualify.

A. The majority of our compensation is from a flat fee percentage of assets under management*. We believe this is the best way to receive compensation because it puts your interests and ours on the same side of the fence. Under this scenario we can use a multitude of investments from a variety of companies and trade as often or as few times as necessary. As your portfolio assets increase, so does our compensation. If assets go down, the same is true for our compensation. In other words, it's in everyone's best interest for your assets to grow.

In select cases, we will buy/sell investments on a commission basis if it is more economical for you. We will present you with all the costs and let you make the decision.

In a fee-based account clients pay a quarterly fee, based on the level of assets in the account, for the services of a financial advisor as part of an advisory relationship. In deciding to pay a fee rather than commissions, clients should understand that the fee may be higher than a commission alternative during periods of lower trading. Advisory fees are in addition to the internal expenses charged by mutual funds and other investment company securities. To the extent that clients intend to hold these securities, the internal expenses should be included when evaluating the costs of a fee-based account. Clients should periodically re-evaluate whether the use of an asset-based fee continues to be appropriate in servicing their needs. A list of additional considerations, as well as the fee schedule, is available in the firm's Form ADV Part II as well as the client agreement.

A. We provide planning for many types of securities, including mutual funds, stocks, bonds (tax-free and taxable), exchange traded funds, unit trusts, stock options, and variable and fixed annuities. We also help you plan for on mortgages, budgeting and cash flow issues, 401(k), 403(b) and other retirement programs. We can also analyze life insurance, long term care, income distribution and many other financial and non-financial aspects. We have a vast array of products we can use and are not tied to any one company. In all, we have the ability to use whatever service, product or program that we think works best for your situation.

A. Raymond James will provide custodial service for your assets.

A. With Investor Access and the Investor Access mobile app, you'll be able to access your account via your computer or mobile device anytime and anywhere you are. To see more, click here.

A. The frequency of meetings/conversations varies from client to client, according to individual preferences and circumstances. After completing our initial comprehensive financial planning effort, we will maintain an ongoing dialogue with you on all aspects of your financial decision making. We recommend that progress on all financial plans be reviewed at least annually and be thoroughly re-evaluated at least every two to three years. We communicate with our wealth management clients throughout the year (but at least quarterly), monitoring their portfolios and reporting on the progress toward each client's goals.

Changes are only made to portfolios as needed, when there is a change in the investment, market or there is a life-changing event that will impact risk tolerance.

A. No, we do not charge for our initial or any follow-up meetings.

A. We can walk you through this process and ensure that all paperwork is filled out correctly.

A. Yes. The Internal Revenue Code permits an itemized deduction for tax and/or investment advice in the miscellaneous section of Schedule A. It is subject to a 2% floor of the adjusted gross income on a personal tax return. Please ask your tax advisor for further information.

A. We represent a wide variety of clients, including retirees, corporate executives, and self-employed business owners. Our average client lives in Georgetown, is either nearing or already in retirement, and has $600,000 or more in assets with us.

A. No. We have clients living in many states. We utilize the latest technologies, including teleconferencing, web conferencing and email, to ensure timely communication between face-to-face meetings. Our priority is to help you simplify your financial affairs, and therefore we will meet with you in whatever location is most convenient for you (our offices, your office, your home, etc.) and makes the most sense under the circumstances.

A. Although you'll find tax considerations throughout our analyses and recommendations, and although we have a great deal of individual tax experience, we do not directly prepare tax returns. We routinely work with our clients' accountants to ensure a two-way exchange of information, facilitating the accountant's return preparation and an accurate view of our clients' tax situation. With our extensive experience and contacts, we can recommend tax preparers to clients who will benefit from this assistance.

A. We invite you to contact us directly and we'll be glad to answer any and all questions you may have. To contact us, click here.

A. The first step is an initial inquiry from you. We offer a no-cost, no-obligation "Get Acquainted" meeting in person or over the phone. The meeting is an opportunity for you to learn more about us and to determine which of our services are most appropriate for your needs. These meetings are scheduled during regular business hours of 8:30 a.m. to 4:30 p.m. (CST), Monday through Friday. However, expanded office hours are available to accommodate special needs or situations.
Certified Financial Planner Board of Standards Inc. owns the certification marks CFP®, Certified Financial Planner™,

and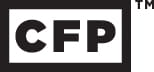 in the U.S., which it awards to individuals who successfully complete CFP Board's initial and ongoing certification requirements.